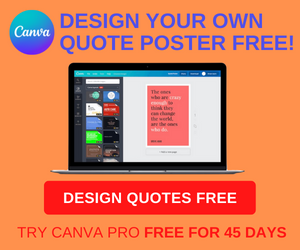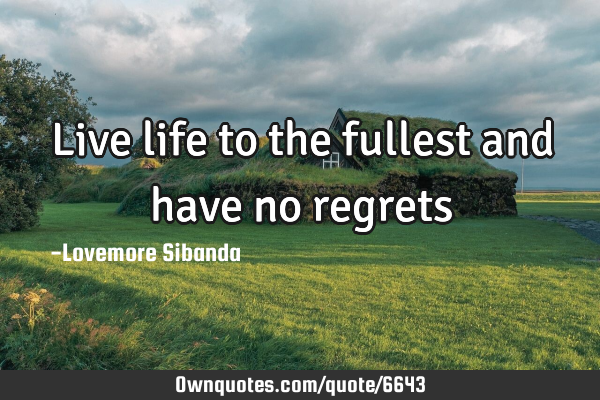 Live life to the fullest and have no regrets -Lovemore Sibanda
Published On: August 24th 2011, Wednesday @ 12:09:31 PM
Total Number of Views: 178
Categories: Optimism
Keywords: Life Regret Keyphrases: Live Life
More Quotes Like this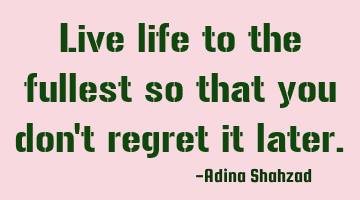 Live life to the fullest so that you don't regret it..
Inspirational Life Short One liners
Life
Regret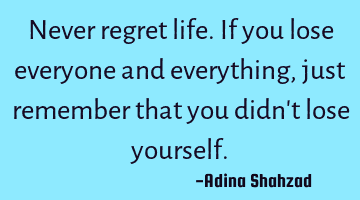 Never regret life. If you lose everyone and everything, just remember that you didn't lose..
Life
Remember
Regret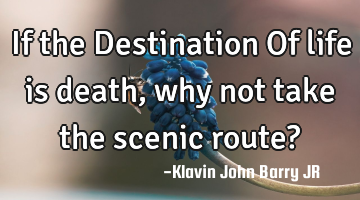 If the Destination Of life is death, why not take the scenic route?..
Life
Death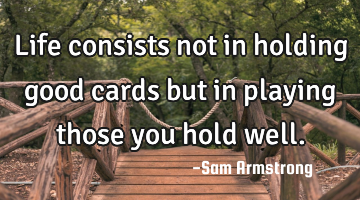 Life consists not in holding good cards but in playing those you hold..
Life
Hold
Did you say life is unfair? I never heard it promising anybody anything. what do you expect?..
Funny Life Optimism Short Witty
Life
Expect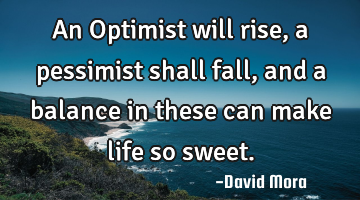 An Optimist will rise, a pessimist shall fall, and a balance in these can make life so..
Life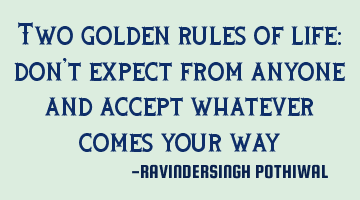 Two golden rules of life: don't expect from anyone and accept whatever comes your..
Failure Hope Inspirational Optimism Philosophy
Life
Way
Accept
Whatever
Expect