Yes I cried over you. Do I regret it? NO WAY! This is life, when you cry, cry your hardest, when you laugh, laugh like it's the last chance you get, when you love, love with everything you have, Don't look back and don't regret, don't waste your time on second-chance guys. Live your life to the end, after all, you only get one life to live -Lindsey Kaufman
Published On: February 14th 2011, Monday @ 2:00:19 PM
Total Number of Views: 240
Categories: Happiness Hope Inspirational Life Love Optimism Philosophy Relationship
Keywords: Love Life Time Way Look Cry Chance Laugh Second Waste Regret Keyphrases: Your Life
More Quotes Like this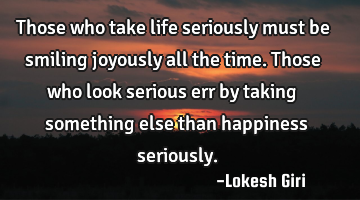 Those who take life seriously must be smiling joyously all the time. Those who look serious err by..
Life
Time
Look
Happiness
Taking
When life goes easy, take it hard; Because life may not offer you a second..
Life
Chance
Second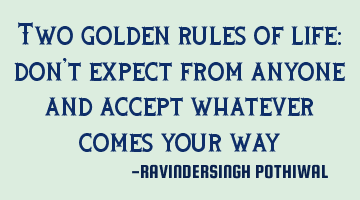 Two golden rules of life: don't expect from anyone and accept whatever comes your..
Failure Hope Inspirational Optimism Philosophy
Life
Way
Accept
Whatever
Expect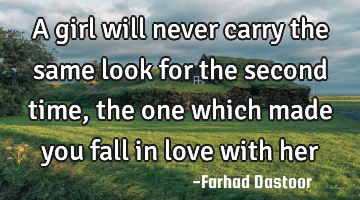 A girl will never carry the same look for the second time, the one which made you fall in love with..
Beauty Funny Imagination Life Short
Love
Time
Look
Girl
Second
Don't waste time trying to be accepted by people that you cannot see in your..
Life Love Philosophy Relationship Wisdom
People
Time
Future
Trying
Waste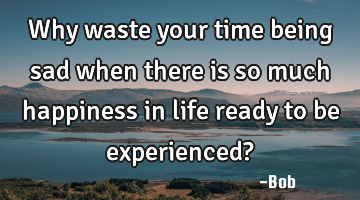 Why waste your time being sad when there is so much happiness in life ready to be experienced?..
Life
Time
Being
Happiness
Sad
If you can eventually find a way to Love your greatest enemy, even if you haven't forgiven them yet,..
Life Love Peace Philosophy Wisdom
Love
Way
Find
Enemy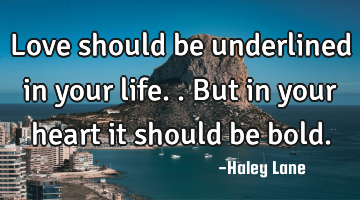 Love should be underlined in your life.. But in your heart it should be..
Love
Life
Heart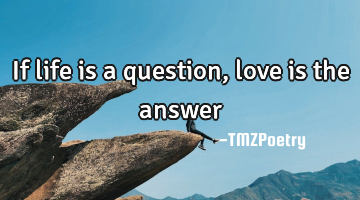 If life is a question, love is the answer..
Life Love Nature Philosophy Religion
Love
Life
Question
Answer