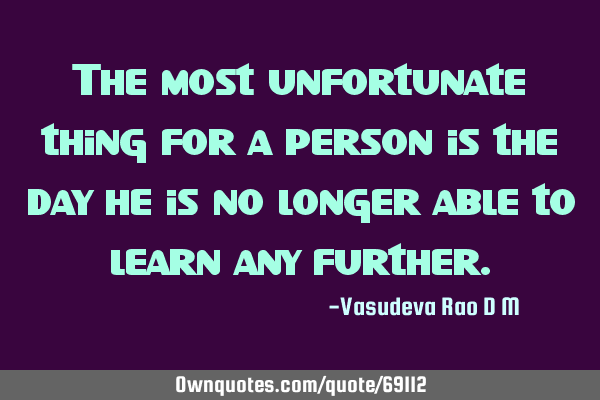 The most unfortunate thing for a person is the day he is no longer able to learn any further. -Vasudeva Rao D M
Published On: September 26th 2015, Saturday @ 3:00:20 AM
Total Number of Views: 89
Categories: Creativity Dreams Education Goal Leadership Optimism
More Quotes Like this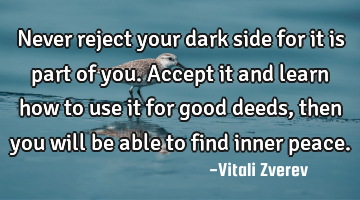 Never reject your dark side for it is part of you. Accept it and learn how to use it for good deeds,..
Peace
Find
Learn
Accept
Able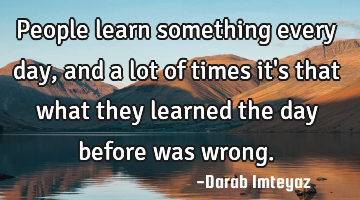 People learn something every day, and a lot of times it's that what they learned the day before was..
People
Day
Learn
Wrong
To achieve the goal , you must not give up on what you are doing. Learn from mistakes and your..
Give
Learn
Dream
Achieve
Goal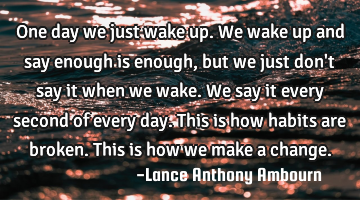 One day we just wake up. We wake up and say enough is enough, but we just don't say it when we..
Change Confidence Dreams Failure Goal
Day
Change
Broken
Second
Wake
Fight for your positive state of mind every day, for those who envy you might find a way to steal..
Education Goal Inspirational Optimism Wisdom
Way
Day
Mind
Find
Fight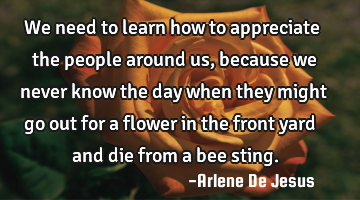 We need to learn how to appreciate the people around us, because we never know the day when they..
People
Know
Day
Need
Learn
When we learn how to treat each day as our last day, we will last longer on this earth, and we will..
Day
Learn
Earth
Reach
Destiny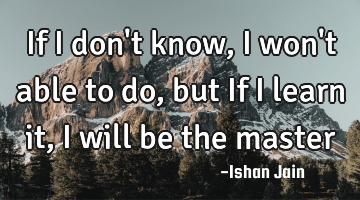 If I don't know, I won't able to do, but If I learn it, I will be the..
Know
Learn
Able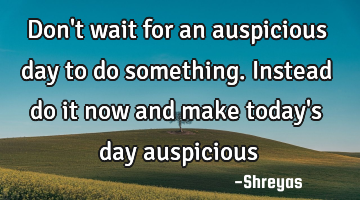 Don't wait for an auspicious day to do something. Instead do it now and make today's day..
Goal Inspirational Opportunity Short Time
Day
Wait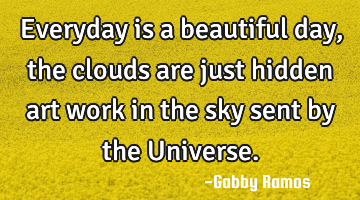 Everyday is a beautiful day, the clouds are just hidden art work in the sky sent by the U..
Beauty Dreams Happiness Imagination Inspirational
Day
Work
Beautiful
Universe
Everyday