They say that a rose has much more beauty than a dozen different flowers in a garden. And that each pedal from each rose has more power of a scent than a handful of lilies and a patch of lavenders sprouting in a flower bed. -Aristotle Love
Published On: January 11th 2016, Monday @ 8:06:56 AM
Total Number of Views: 114
Categories: Love
More Quotes Like this
Women are like flowers, each with different color, design and beauty. The problem arises when men..
Beauty
Different
Men
Women
Problem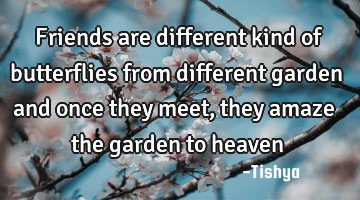 Friends are different kind of butterflies from different garden and once they meet, they amaze the..
Different
Heaven
I hate when people say 'love is blind'. Love gives you the power to see what others can'..
Love
People
Hate
Power
Success is what you achieve, and beauty what you inherit. So it's up to you, you give importance to..
Life Love Marriage Opportunity Relationship
Time
Give
Success
Beauty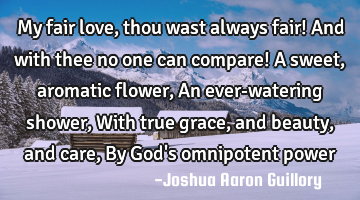 My fair love, thou wast always fair! And with thee no one can compare! A sweet, aromatic flower, An..
Love
Care
Power
Beauty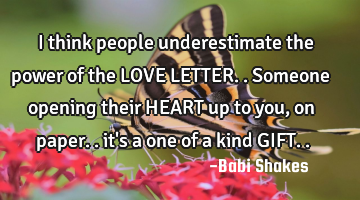 I think people underestimate the power of the LOVE LETTER.. Someone opening their HEART up to you,..
Love
People
Heart
Think
Power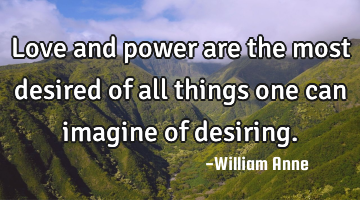 Love and power are the most desired of all things one can imagine of..
Love
Power