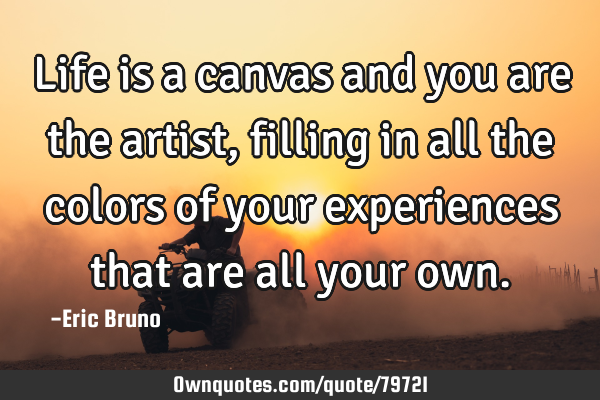 Life is a canvas and you are the artist, filling in all the colors of your experiences that are all your own. -Eric Bruno
Published On: April 12th 2016, Tuesday @ 7:25:53 AM
Total Number of Views: 108
Categories: Inspirational
More Quotes Like this
Inner strength comes from knowing that nothing is bleak and life is just a learning..
Life
Experience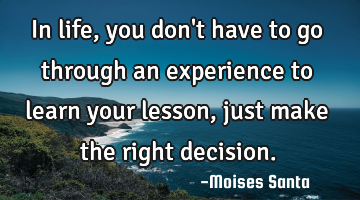 In life, you don't have to go through an experience to learn your lesson, just make the right..
Life
Learn
Experience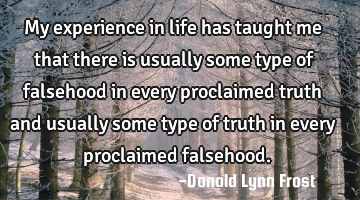 My experience in life has taught me that there is usually some type of falsehood in every..
Life
Truth
Experience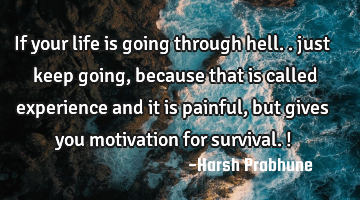 If your life is going through hell.. just keep going, because that is called experience and it is..
Life
Keep
Experience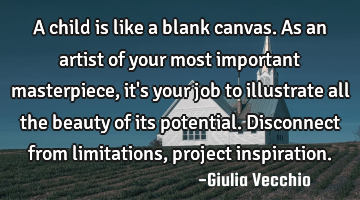 A child is like a blank canvas. As an artist of your most important masterpiece, it's your job to..
Dreams Failure Hope Imagination Leadership
Beauty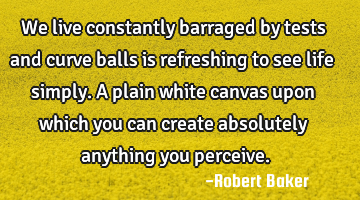 We live constantly barraged by tests and curve balls is refreshing to see life simply. A plain..
Change Inspirational Opportunity Optimism Wisdom
Life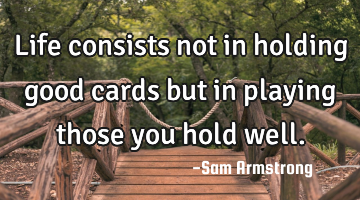 Life consists not in holding good cards but in playing those you hold..
Life
Hold