The noble self-sacrifice third eye in the forehead. Expands and red, transparent eyelid sucks all the rage, and then, under it opens the eye of black pessimism, gloom sucks. A man of this so painful that the cry of pain drowns out the ears, and finally lost his voice. Leaving man only optimism. Eye, thirsting only knowledge of these feelings, his energy and atmosphere. The collecting thus the key to a true understanding and awareness, intelligence, processing all this makes his philosophy to the pharmacy. Author: Musin Almat Zhumabekovich -Almat
Published On: September 02nd 2016, Friday @ 10:38:35 AM
Total Number of Views: 130
Categories: Wisdom
More Quotes Like this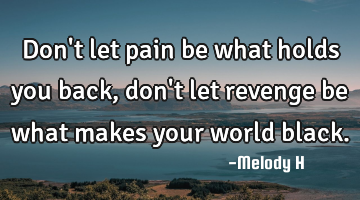 Don't let pain be what holds you back, don't let revenge be what makes your world..
World
Pain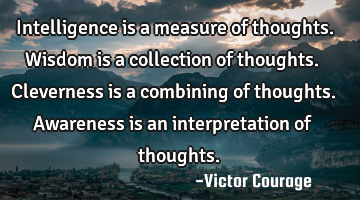 Intelligence is a measure of thoughts. Wisdom is a collection of thoughts. Cleverness is a..
Wisdom
A loud voice of ignorance to thousands, is an incredible waste of opportunity to promote..
Knowledge gives scope i. e. , 'What one can do' and Wisdom gives one right direction i. e. , 'What..
Knowledge
Wisdom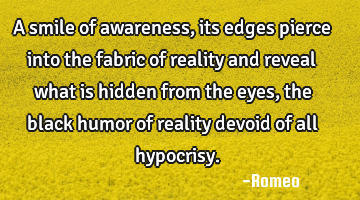 A smile of awareness, its edges pierce into the fabric of reality and reveal what is hidden from..
Smile
Reality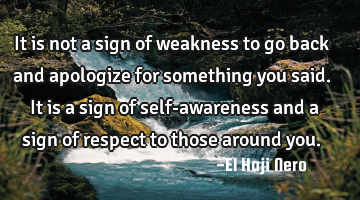 It is not a sign of weakness to go back and apologize for something you said. It is a sign of self-..
Self
Respect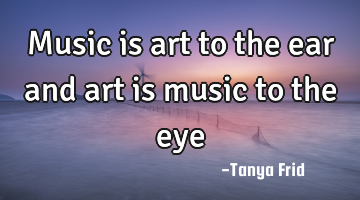 Music is art to the ear and art is music to the..
Courage Creativity Desire Happiness Optimism
Music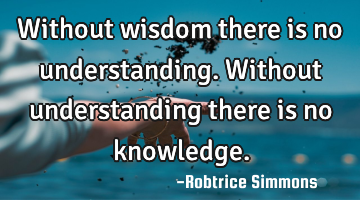 Without wisdom there is no understanding. Without understanding there is no..
Inspirational Life Short Wisdom
Knowledge
Wisdom