How wonderful is to have someone cares about us someone to share each step and each accomplishment for some love is vage phase and for other is a necessity we all born to love but we express it in milion ways. -Mohammed Omar Bajaman
Published On: September 11th 2016, Sunday @ 11:53:14 PM
Total Number of Views: 142
Categories: Confidence Courage Faith Goal Happiness Heart Hope Imagination Inspirational Life Loneliness Love Poems Relationship Sad Truth
More Quotes Like this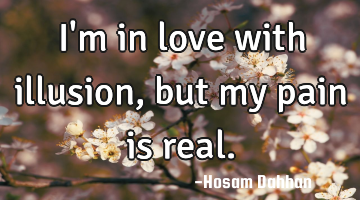 I'm in love with illusion, but my pain is..
Heart Life Loneliness Love Relationship
Love
Pain
Now love finally shows up, only I can't open up my heart because I'm obligated to leave. I joined..
Love
Heart
Open
Choice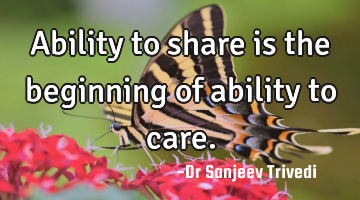 Ability to share is the beginning of ability to..
Friendship Happiness Life Love Relationship
Care
Share
Ability
Beginning
If you love and care for me, tell me while I'm alive. Don't send me flowers and write a poem when I'..
Inspirational Love Poems Relationship Truth
Love
Care
Dead
Alive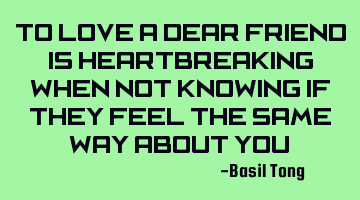 To love a dear friend is heartbreaking when not knowing if they feel the same way about..
Friendship Life Loneliness Love Relationship
Love
Way
Feel
Friend
Knowing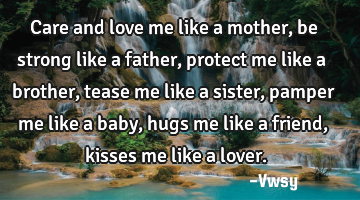 Care and love me like a mother, be strong like a father, protect me like a brother, tease me like a..
Family Friendship Heart Hope Life
Love
Care
Friend
Strong
Mother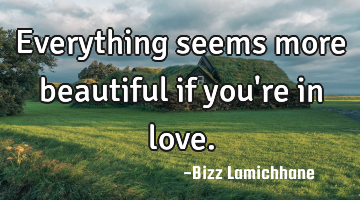 Everything seems more beautiful if you're in..
Happiness Inspirational Life Love Optimism
Love
Beautiful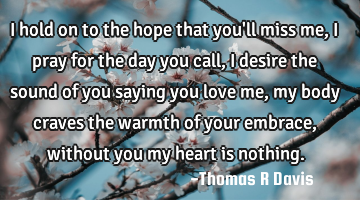 I hold on to the hope that you'll miss me, I pray for the day you call, I desire the sound of you..
Desire Heart Loneliness Love Poems
Love
Heart
Day
Hope
Body