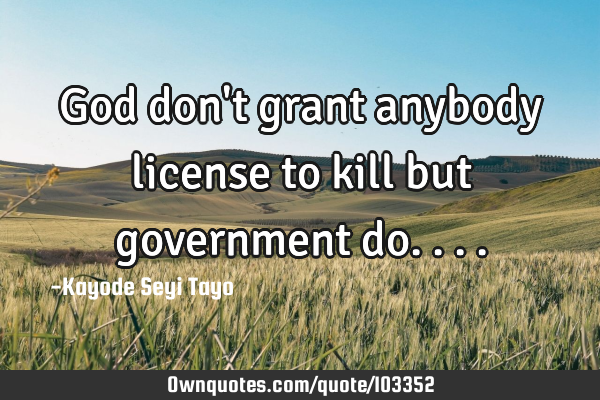 God don't grant anybody license to kill but government do.... -Kayode Seyi Tayo
Published On: February 18th 2017, Saturday @ 5:41:52 AM
Total Number of Views: 53
Categories: Death God Leadership Life Truth
More Quotes Like this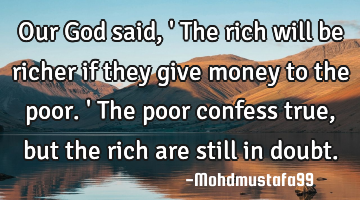 Our God said , ' The rich will be richer if they give money to the poor. ' The poor confess true,..
God
Give
Money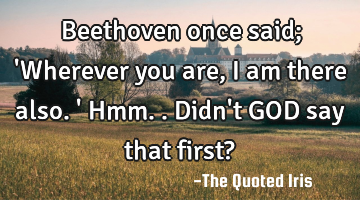 Beethoven once said; 'Wherever you are, I am there also. ' Hmm.. Didn't GOD say that first?..
God
God is peace; religion is man's attempt to commune with God; and war is the worst result of man's..
Faith Failure God History Inspirational
God
Peace
Failure
War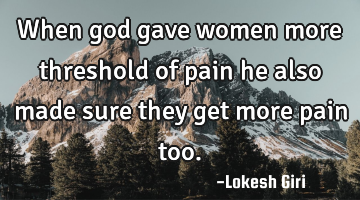 When god gave women more threshold of pain he also made sure they get more pain..
God
Pain
Women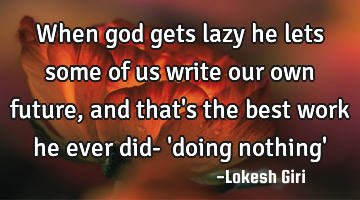 When god gets lazy he lets some of us write our own future, and that's the best work he ever did- '..
God
Work
Future
God didn't make us different, he made us..
God Philosophy Short One liners
God
Different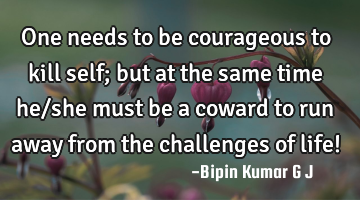 One needs to be courageous to kill self; but at the same time he/she must be a coward to run away..
Life
Time
Self