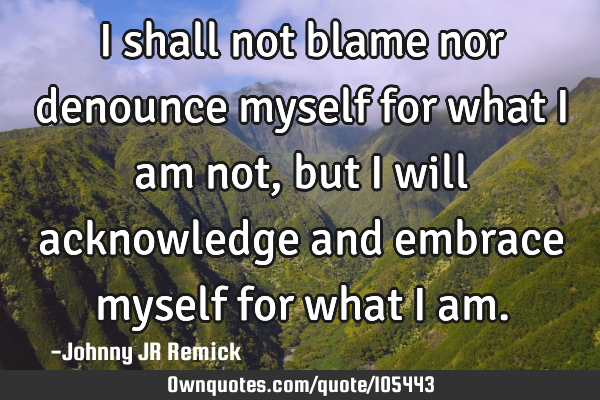 I shall not blame nor denounce myself for what I am not, but I will acknowledge and embrace myself for what I am. -Johnny JR Remick
Published On: March 18th 2017, Saturday @ 1:44:03 AM
Total Number of Views: 97
Categories: Goal Hope Inspirational Leadership Life
More Quotes Like this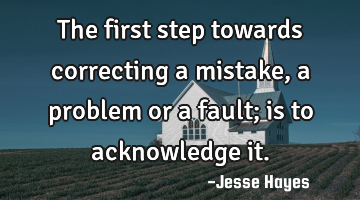 The first step towards correcting a mistake, a problem or a fault; is to acknowledge..
Failure Goal Leadership Life Wisdom
Problem
Mistake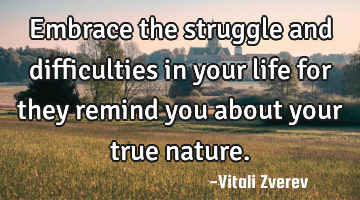 Embrace the struggle and difficulties in your life for they remind you about your true..
Life
Nature
Embrace
No one is to blame for your future situation but yourself. If you want to be successful, then..
Inspirational Leadership Opportunity Success Time
Want
Future
Successful
Situation
Blame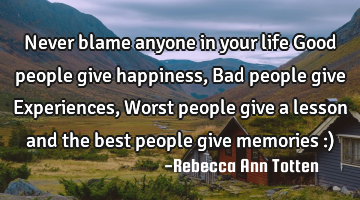 Never blame anyone in your life Good people give happiness, Bad people give Experiences, Worst..
Education Family Friendship Life Relationship
Life
People
Give
Bad
Happiness
Follow your heart and do what you think is right, so that when life happens you shouldn't have..
Life
Heart
Think
Blame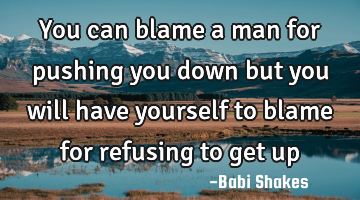 You can blame a man for pushing you down but you will have yourself to blame for refusing to get..
Blame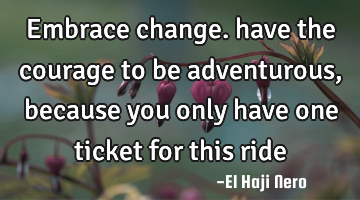 Embrace change. have the courage to be adventurous, because you only have one ticket for this..
Change
Courage
Embrace
Disarm me from the evils of my conscious mind so I can embrace my pure soul and engorge in the..
Mind
Peace
Soul
Silence
Embrace