Walk by a thousand mirrors before you blame someone else -Brian Kelley
Published On: March 17th 2017, Friday @ 10:47:45 AM
Total Number of Views: 69
Categories: Change Failure Life Patience Short Wisdom One liners
Keywords: Walk
More Quotes Like this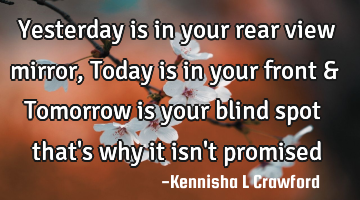 Yesterday is in your rear view mirror, Today is in your front & Tomorrow is your blind spot that's..
History Imagination Life Peace Time
Today
Tomorrow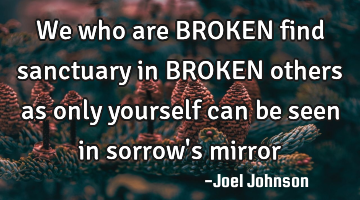 We who are BROKEN find sanctuary in BROKEN others as only yourself can be seen in sorrow's..
Friendship Heart Loneliness Poems Relationship
Find
Broken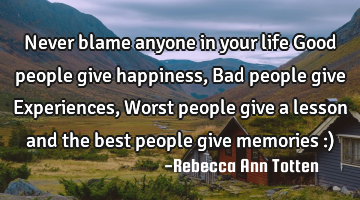 Never blame anyone in your life Good people give happiness, Bad people give Experiences, Worst..
Education Family Friendship Life Relationship
Life
People
Give
Bad
Happiness
When you are in front of the mirror in the DARK, Put some light on your face not on..
Light
Face
Me myself a mirror. , i act according to your..
Act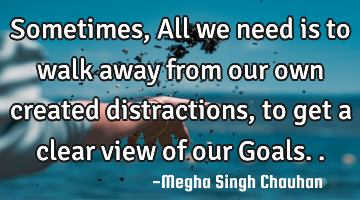 Sometimes, All we need is to walk away from our own created distractions, to get a clear view of..
Need