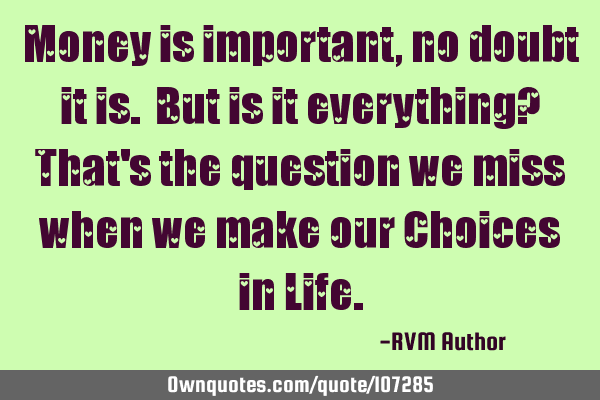 Money is important, no doubt it is. But is it everything? That's the question we miss when we make our Choices in Life. -RVM Author
Published On: April 11th 2017, Tuesday @ 10:20:33 PM
Total Number of Views: 75
Categories: Inspirational
More Quotes Like this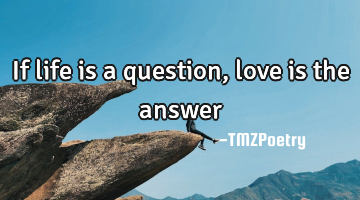 If life is a question, love is the answer..
Life Love Nature Philosophy Religion
Love
Life
Question
Answer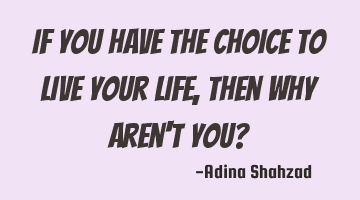 If you have the choice to live your life, then why aren't you?..
Inspirational Life Short Truth
Life
Choice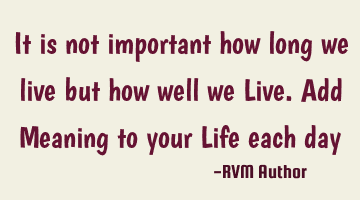 It is not important how long we live but how well we Live. Add Meaning to your Life each..
Life
Day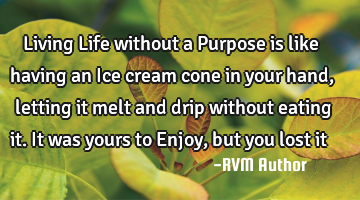 Living Life without a Purpose is like having an Ice cream cone in your hand, letting it melt and..
Life
Living
Lost
Enjoy
Hand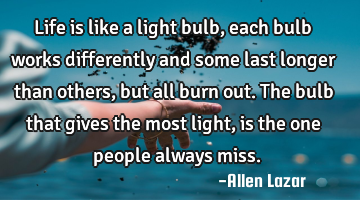 Life is like a light bulb, each bulb works differently and some last longer than others, but all..
Life
People
Light
Miss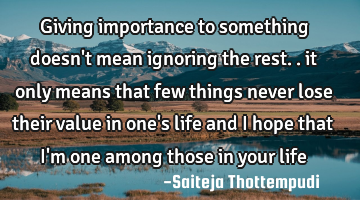 Giving importance to something doesn't mean ignoring the rest.. it only means that few things never..
Heart Hope Life Loneliness Love
Life
Hope
Giving
Time is not equal to Money, Time is better. Money has perceived importance Time has absolute..
Time
Money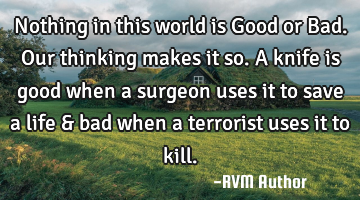 Nothing in this world is Good or Bad. Our thinking makes it so. A knife is good when a surgeon uses..
Life
World
Bad
Thinking
Kill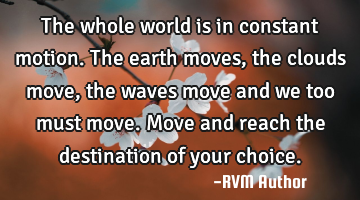 The whole world is in constant motion. The earth moves, the clouds move, the waves move and we too..
World
Earth
Choice
Reach