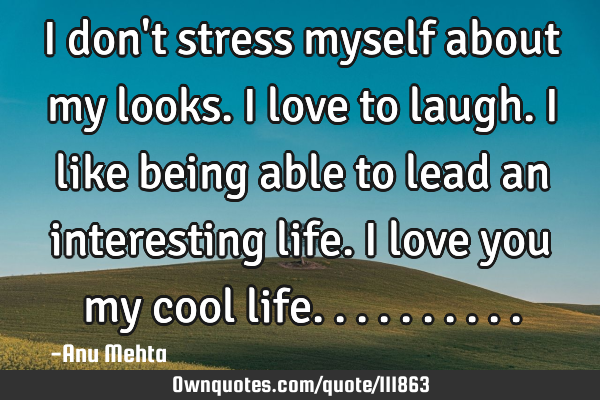 I don't stress myself about my looks. I love to laugh. I like being able to lead an interesting life. i love you my cool life.......... -Anu Mehta
Published On: June 19th 2017, Monday @ 3:40:47 AM
Total Number of Views: 76
More Quotes Like this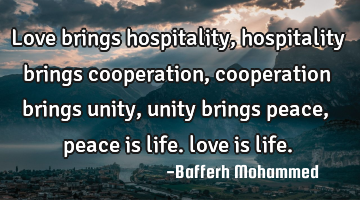 Love brings hospitality, hospitality brings cooperation, cooperation brings unity, unity brings..
Love
Life
Peace
Being uncontrolled is not being..
Being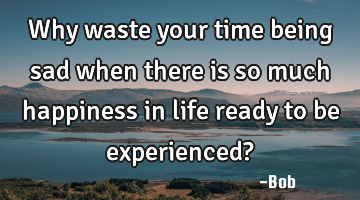 Why waste your time being sad when there is so much happiness in life ready to be experienced?..
Life
Time
Being
Happiness
Sad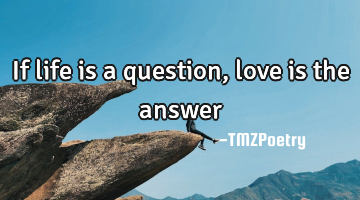 If life is a question, love is the answer..
Life Love Nature Philosophy Religion
Love
Life
Question
Answer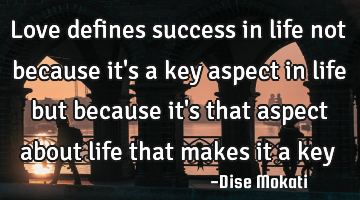 Love defines success in life not because it's a key aspect in life but because it's that aspect..
Love
Life
Success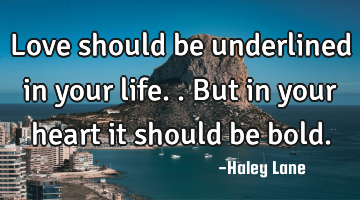 Love should be underlined in your life.. But in your heart it should be..
Love
Life
Heart