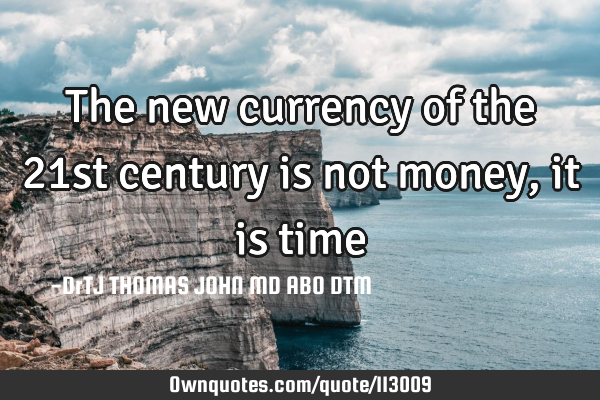 The new currency of the 21st century is not money, it is time -THOMAS \"TJ\" JOHN, MD
Published On: July 02nd 2017, Sunday @ 9:32:44 AM
Total Number of Views: 194
Categories: Business Goal Leadership Life Short Time
Keywords: Time Money
More Quotes Like this
I never had time to understand what life is, I was busy..
Life
Time
Living
Understand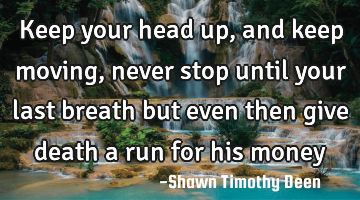 Keep your head up, and keep moving, never stop until your last breath but even then give death a..
Confidence Courage Death Goal Leadership
Give
Keep
Money
Death
Stop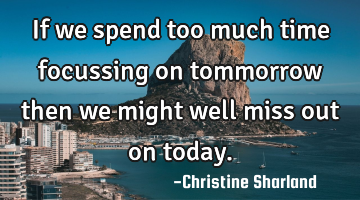 If we spend too much time focussing on tommorrow then we might well miss out on..
Time
Today
Miss
Spend
Time is not equal to Money, Time is better. Money has perceived importance Time has absolute..
Time
Money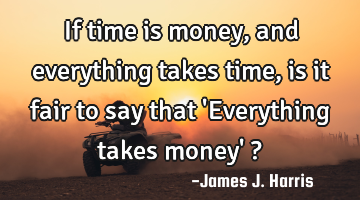 If time is money, and everything takes time, is it fair to say that 'Everything takes money' ?..
Funny Life Philosophy Witty money
Time
Money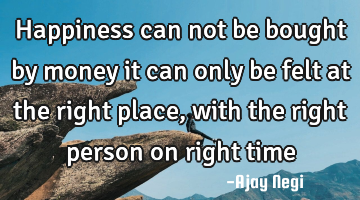 Happiness can not be bought by money it can only be felt at the right place, with the right person..
Time
Happiness
Money
Place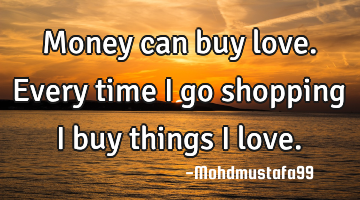 Money can buy love. Every time I go shopping I buy things I..
Love
Time
Money
Buy