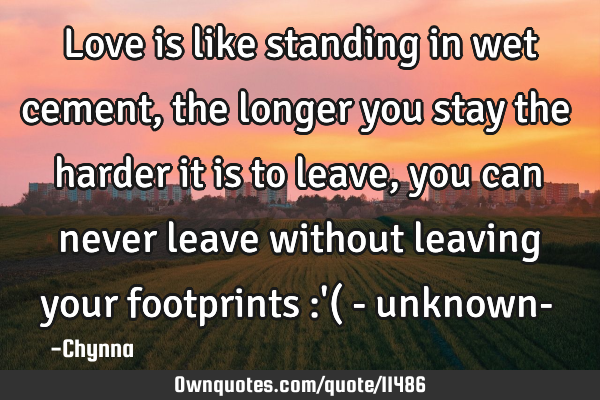 Love is like standing in wet cement, the longer you stay the harder it is to leave, you can never leave without leaving your footprints :'( - unknown- -Chynna
Published On: June 29th 2012, Friday @ 6:35:32 AM
Total Number of Views: 175
Categories: Love
More Quotes Like this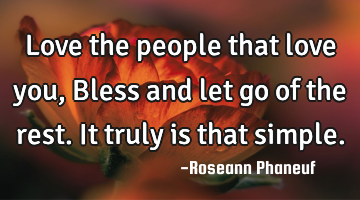 Love the people that love you, Bless and let go of the rest. It truly is that..
Desire Dreams Happiness Love Peace
Love
People
When I am alone please stay with me, when I feel upset please comfort me, when I get sick please..
Love
Feel
Keep
Alone
Stay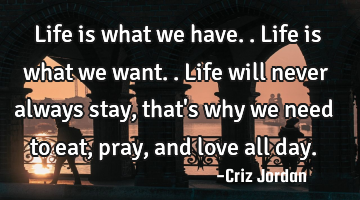 Life is what we have.. Life is what we want.. Life will never always stay, that's why we need to..
Love
Life
Want
Day
Need
Love will not always stay..
Love
Forever
Stay
Don't tell someone you love them if it is not true and it is just a lie to get them to stay with..
Love
Stay
Lie