Never allow others to tell you how to live, what is "truth", and what to believe. This is something we must all discover on our own. Every answer to every question you could ever ask lies within yourself, wrapped in ultimate Truth, Love, and Freedom, because that is your very identity. If you seek it within, and not outward, you will be one Happy Man. -Amber Karazsia
Published On: January 01st 2018, Monday @ 1:15:36 PM
Total Number of Views: 50
Categories: Imagination Inspirational Leadership Love Nature Peace Philosophy Wisdom
More Quotes Like this
Challenges do not make us strong or weak; they simply make us discover who we really are; either..
Courage Faith Hope Imagination Life
Strong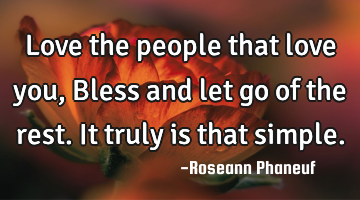 Love the people that love you, Bless and let go of the rest. It truly is that..
Desire Dreams Happiness Love Peace
Love
People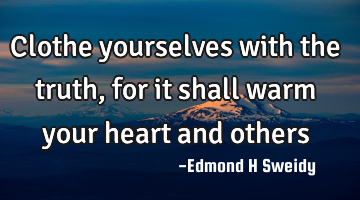 Clothe yourselves with the truth, for it shall warm your heart and..
Heart Love Philosophy Religion Short
Heart
Truth
Religion is where others tell you what to believe, how to live, what is 'truth'. Being true to..
Life
Being
Truth
Believe
Goodness is the Core, Origin, and Foundation of L..
Inspirational Love Philosophy Truth Wisdom
Love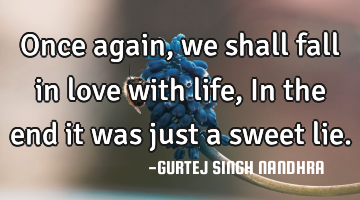 Once again, we shall fall in love with life, In the end it was just a sweet..
Philosophy Truth Wisdom One liners
Love
Life
Lie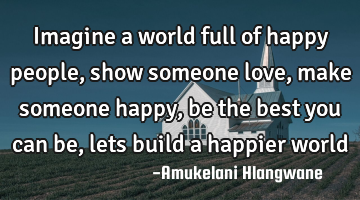 Imagine a world full of happy people, show someone love, make someone happy, be the best you can be,..
Change Dreams Friendship Happiness Hope
Love
People
World
Happy
Love will die if held too tightly , love will fly if held too..
Love Philosophy Relationship Short
Love
Die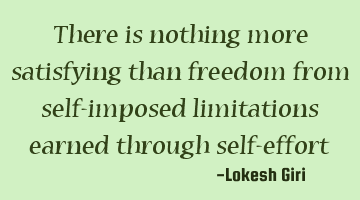 There is nothing more satisfying than freedom from self-imposed limitations earned through self-..
Freedom Inspirational Philosophy Wisdom
Self
Freedom