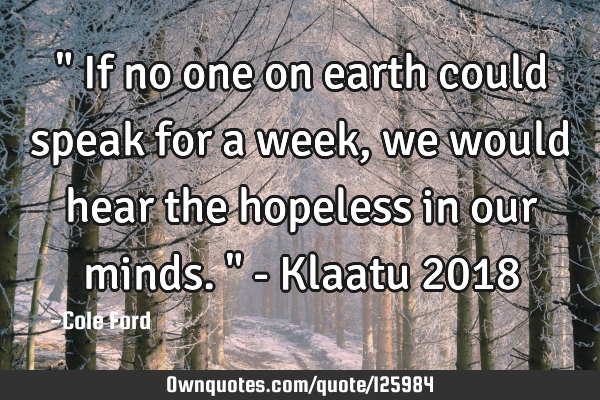 " If no one on earth could speak for a week, we would hear the hopeless in our minds. " - Klaatu 2018 -Cole Ford
Published On: January 31st 2018, Wednesday @ 6:05:08 AM
Total Number of Views: 58
Categories: Hope
More Quotes Like this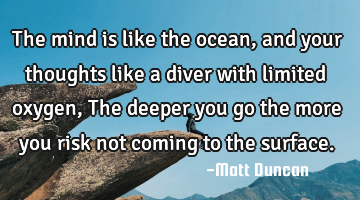 The mind is like the ocean, and your thoughts like a diver with limited oxygen, The deeper you go..
Mind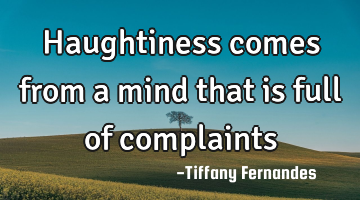 Haughtiness comes from a mind that is full of..
Mind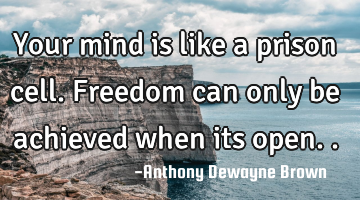 Your mind is like a prison cell. Freedom can only be achieved when its..
Mind
Freedom
Open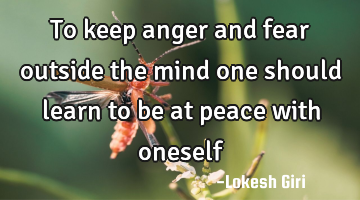 To keep anger and fear outside the mind one should learn to be at peace with..
Anger Peace Philosophy Short Wisdom
Mind
Peace
Keep
Learn
Fear
When hate fills your mind don't forget you have a..
Hate Heart Imagination Philosophy Short
Heart
Mind
Hate
Forget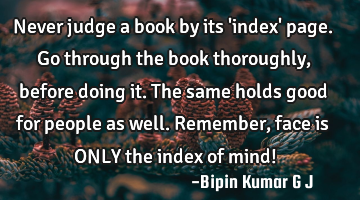 Never judge a book by its 'index' page. Go through the book thoroughly, before doing it. The same..
People
Mind
Face
Remember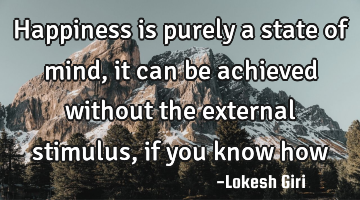 Happiness is purely a state of mind, it can be achieved without the external stimulus, if you know..
Happiness Philosophy Short Wisdom
Know
Mind
Happiness