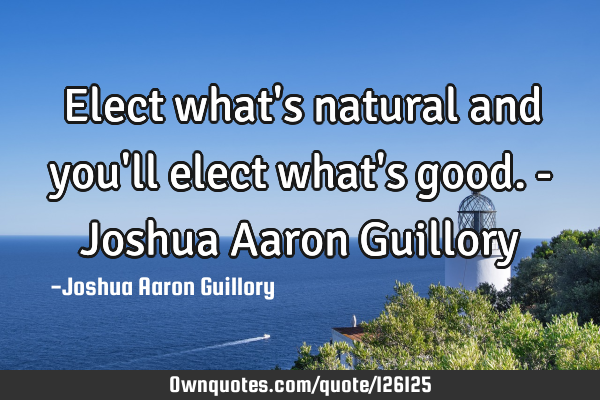 Elect what's natural and you'll elect what's good. - Joshua Aaron Guillory -Joshua Aaron Guillory
Published On: February 01st 2018, Thursday @ 6:28:58 AM
Total Number of Views: 30
Categories: Desire Freedom Life Nature Truth
More Quotes Like this
My most precious gift of love I bestow to thee! Decorated with the natural beauty of me! Wrapped in..
Love
Truth
Beauty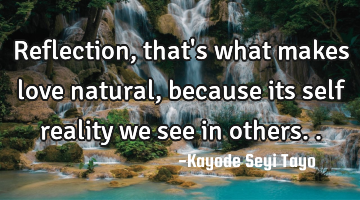 Reflection, that's what makes love natural, because its self reality we see in..
Friendship Heart Love Relationship Truth
Love
Self
Reality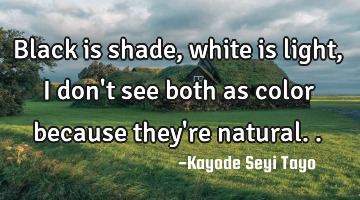 Black is shade, white is light, I don't see both as color because they're..
Creativity Funny Nature Philosophy One liners
Light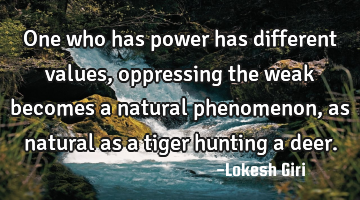 One who has power has different values, oppressing the weak becomes a natural phenomenon, as..
Power
Different