I WENT TO CLOUD NINE DANCE CLUB AT KNOTTS BERRY FARM. I DANCED WITH THE MUNSTERS ALL NITE LONG. I COULDN'T REALLY BE TO DEATHROCK BECAUSE I WAS A SURFER AND I HAD A TAN. I STILL GOT MY FINGERS WET ON KINGDOM OF THE DINOSAURS THOUGH. THE CURE RULES. -Jasen cordiero
Published On: February 10th 2018, Saturday @ 1:57:26 AM
Total Number of Views: 48
Categories: Failure Funny Goal Heart Hope Love Marriage Music Optimism Patience Sports
More Quotes Like this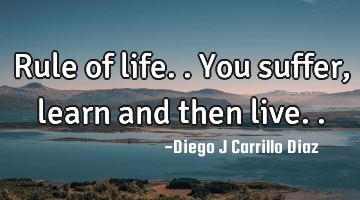 Rule of life.. You suffer, learn and then..
Confidence Goal Hope Inspirational Life
Life
Learn
It's totally like dating a mermaid ; they need to be dry to have legs, then you can't make them WET..
Need
The key to being successful in your relationships with women is knowing that they are always right...
Being
Women
Successful
Life is beautiful indeed! Unless you are happy you wouldn't enjoy the beauty of life. Self..
Life
Happy
Beautiful
Self
Beauty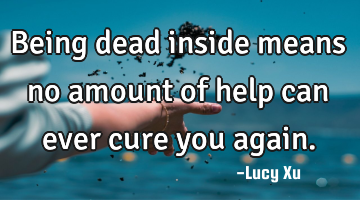 Being dead inside means no amount of help can ever cure you..
Being
Help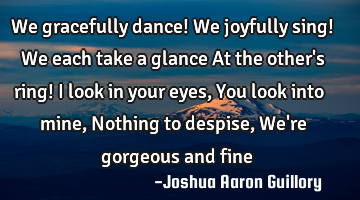 We gracefully dance! We joyfully sing! We each take a glance At the other's ring! I look in your..
Look
I love music, music is my soul, music saved my soul, music is everything to me.. I love music..
Love
World
Feel
Soul
Music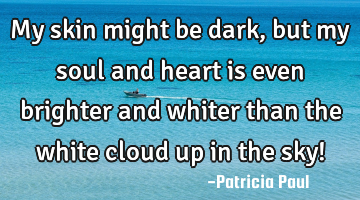 My skin might be dark, but my soul and heart is even brighter and whiter than the white cloud up in..
Heart
Soul
Sky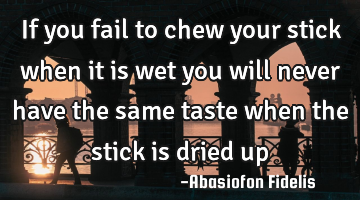 If you fail to chew your stick when it is wet you will never have the same taste when the stick is..
Fail