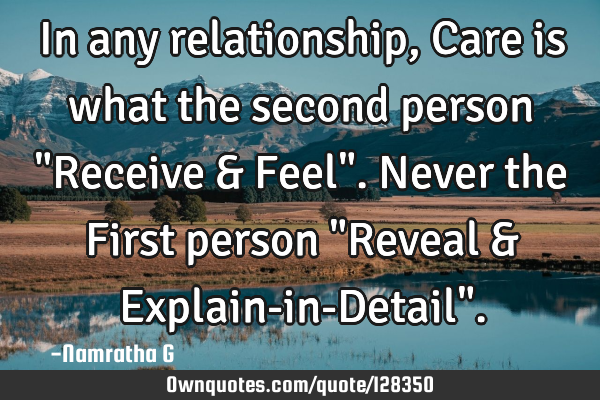 In any relationship, Care is what the second person "Receive & Feel". Never the First person "Reveal & Explain-in-Detail". -Namratha G
Published On: February 16th 2018, Friday @ 3:58:48 AM
Total Number of Views: 58
Categories: Love Relationship Truth
More Quotes Like this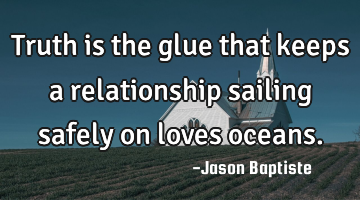 Truth is the glue that keeps a relationship sailing safely on loves..
Truth
Relationship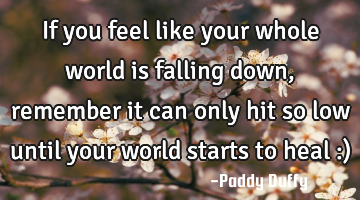 If you feel like your whole world is falling down, remember it can only hit so low until your world..
Change Confidence Truth Wisdom
World
Feel
Remember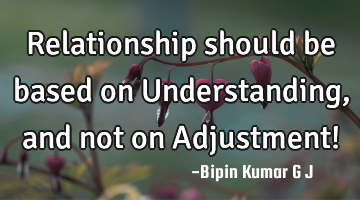 Relationship should be based on Understanding, and not on Adjustment!..
Family Friendship Life Marriage Relationship
Relationship
Understanding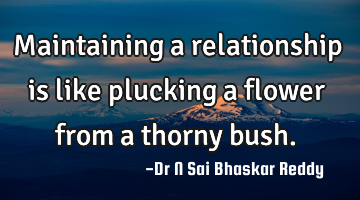 Maintaining a relationship is like plucking a flower from a thorny..
Relationship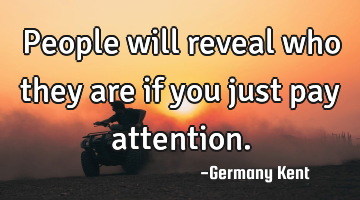 People will reveal who they are if you just pay..
Life Love Philosophy Truth Wisdom
People
Pay
Attention
If you love and care for me, tell me while I'm alive. Don't send me flowers and write a poem when I'..
Inspirational Love Poems Relationship Truth
Love
Care
Dead
Alive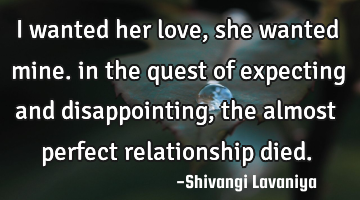 I wanted her love, she wanted mine. in the quest of expecting and disappointing, the almost..
Love
Relationship
Sometimes, some people and some situations deserve a second..
Love Relationship Truth Wisdom heart break
People
Chance
Second
Deserve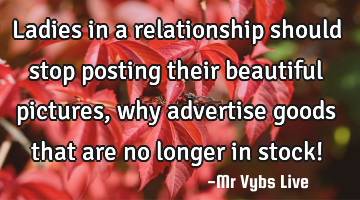 Ladies in a relationship should stop posting their beautiful pictures, why advertise goods that are..
Funny Love Relationship falling in love
Beautiful
Stop
Relationship