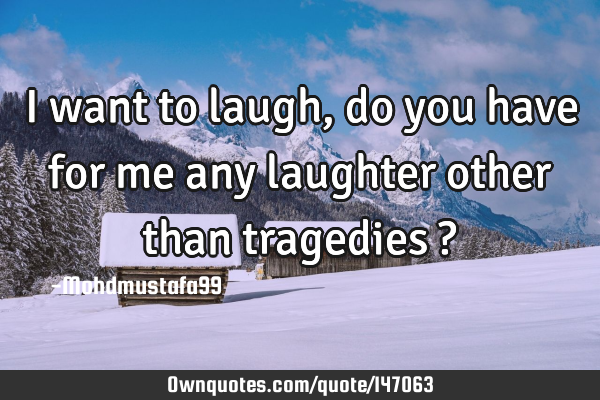 • I want to laugh, do you have for me any laughter other than tragedies ? -mohdmustafa99
Published On: December 04th 2018, Tuesday @ 12:41:08 PM
Total Number of Views: 23
Categories: Funny Happiness Sad
More Quotes Like this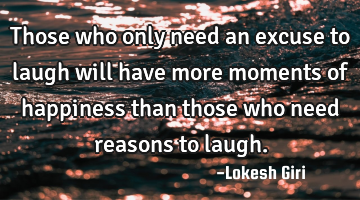 Those who only need an excuse to laugh will have more moments of happiness than those who need..
Need
Happiness
Laugh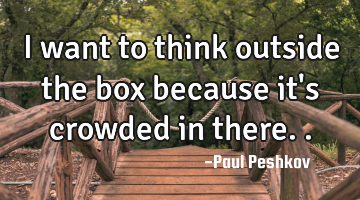 I want to think outside the box because it's crowded in..
Confidence Courage Creativity Funny Imagination
Want
Think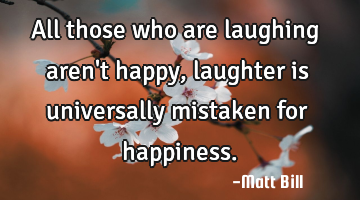 All those who are laughing aren't happy, laughter is universally mistaken for..
Happiness Peace Philosophy Short Wisdom
Happy
Happiness
Success is not happiness, this truth you must know. You may have everything, but what's the use of..
Happiness Inspirational Success Truth
Know
Truth
Success
Happiness
Smile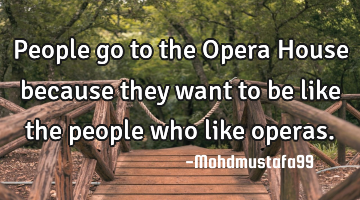 People go to the Opera House because they want to be like the people who like..
People
Want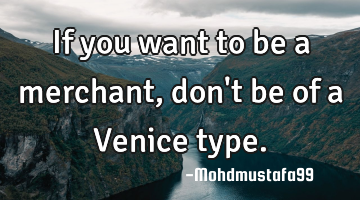 If you want to be a merchant , don't be of a Venice..
Business Funny Opportunity Short
Want