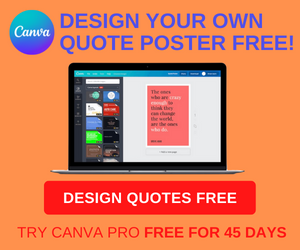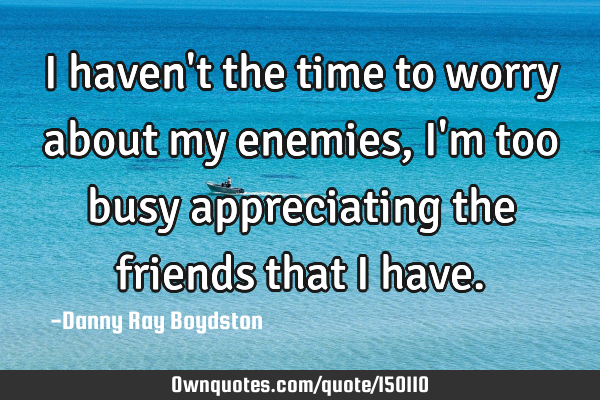 I haven't the time to worry about my enemies, I'm too busy appreciating the friends that I have. -Danny Ray Boydston
Published On: January 19th 2019, Saturday @ 8:52:34 PM
Total Number of Views: 26
Categories: Friendship Time Friends
Keywords: Time Worry Appreciation Enemy Friend
More Quotes Like this
I never had time to understand what life is, I was busy..
Life
Time
Living
Understand
Rich are those who have time, and right people to spend..
Friendship Philosophy Short Time
People
Time
Rich
Spend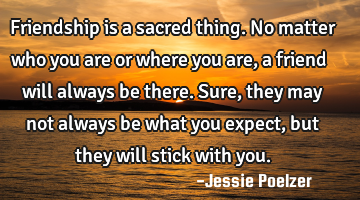 Friendship is a sacred thing. No matter who you are or where you are, a friend will always be..
Matter
Friend
Expect
Friendship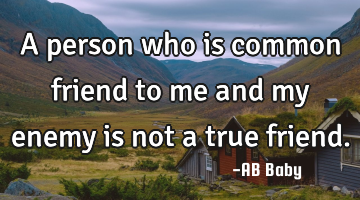 A person who is common friend to me and my enemy is not a true..
Friend
Enemy