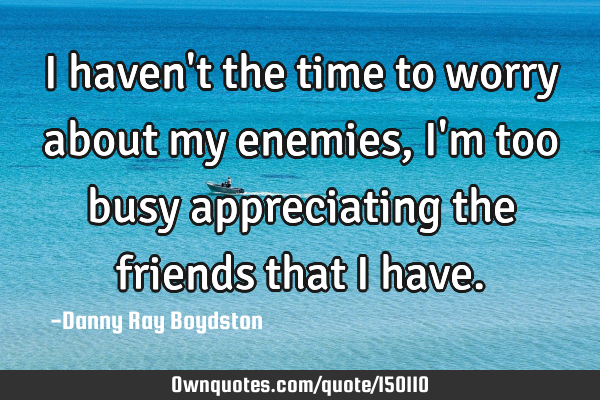 I haven't the time to worry about my enemies, I'm too busy appreciating the friends that I have. -Danny Ray Boydston
Published On: January 19th 2019, Saturday @ 8:52:34 PM
Total Number of Views: 4
Categories: Friendship Time Friends
Keywords: Time Worry
More Quotes Like this
I never had time to understand what life is, I was busy..
Life
Time
Living
Understand
Rich are those who have time, and right people to spend..
Friendship Philosophy Short Time
People
Time
Rich
Spend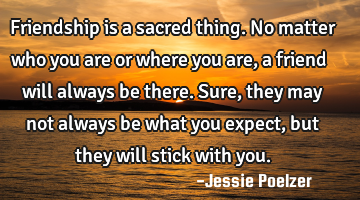 Friendship is a sacred thing. No matter who you are or where you are, a friend will always be..
Matter
Friend
Expect
Friendship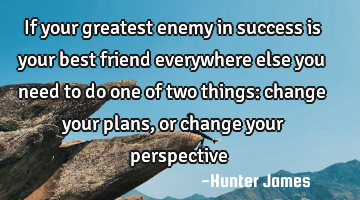 If your greatest enemy in success is your best friend everywhere else you need to do one of two..
Need
Change
Success
Friend
Enemy
When you fight fire with fire you justify the actions of your..
Inspirational Short One liners
Fight
Fire
Enemy