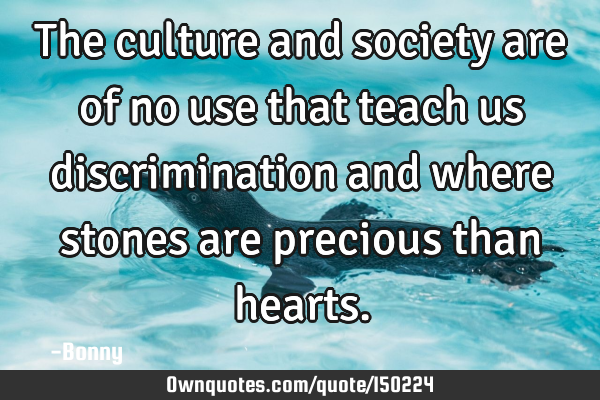 The culture and society are of no use that teach us discrimination and where stones are precious than hearts. -Bonny
Published On: January 21st 2019, Monday @ 3:07:07 AM
Total Number of Views: 7
Categories: Faith Life Politics Religion Wisdom
Keywords: Society Teach
More Quotes Like this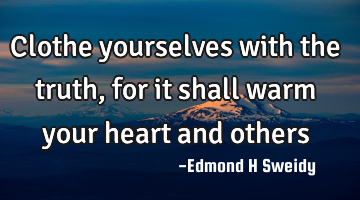 Clothe yourselves with the truth, for it shall warm your heart and..
Heart Love Philosophy Religion Short
Heart
Truth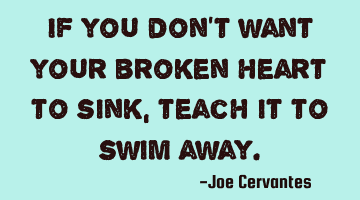 If you don't want your broken heart to sink, teach it to swim..
Heart
Want
Broken
Teach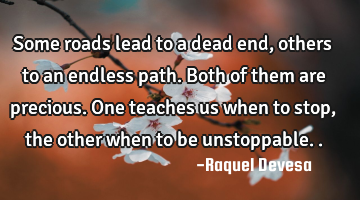 Some roads lead to a dead end, others to an endless path. Both of them are precious. One teaches us..
Goal Inspirational Life Wisdom
Stop
Path
Dead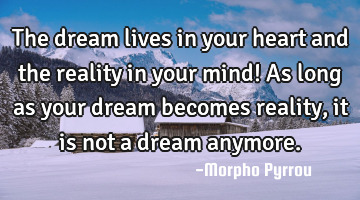 The dream lives in your heart and the reality in your mind! As long as your dream becomes reality,..
Desire Dreams Life Truth Wisdom
Heart
Mind
Dream
Reality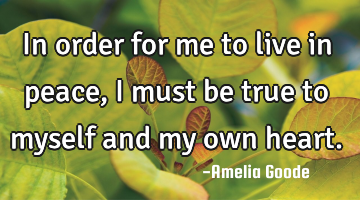 In order for me to live in peace, I must be true to myself and my own..
Life Love Peace Philosophy Success
Heart
Peace
Order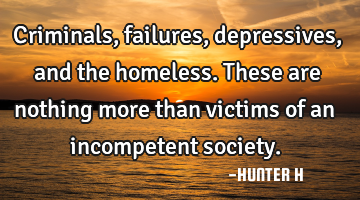 Criminals, failures, depressives, and the homeless. These are nothing more than victims of an..
Society
Try to sit in the Comfort and Patience of Your Own Heart; it will lead you to G..
Creativity Freedom Heart Life Love
Heart
Try
Patience
Goodness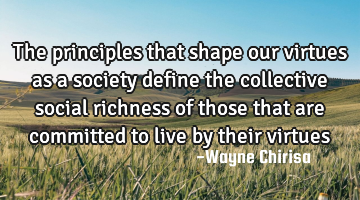 The principles that shape our virtues as a society define the collective social richness of those..
Inspirational Patriotism Philosophy Religion Wisdom
Society