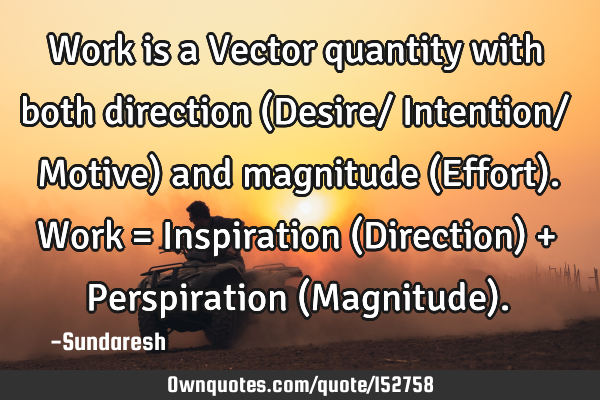 Work is a Vector quantity with both direction (Desire/ Intention/ Motive) and magnitude (Effort). Work = Inspiration (Direction) + Perspiration (Magnitude). -Sundaresh
Published On: February 27th 2019, Wednesday @ 5:56:02 PM
Total Number of Views: 10
Categories: Inspirational Life Work
Keywords: Work Desire Effort Inspiration Direction
More Quotes Like this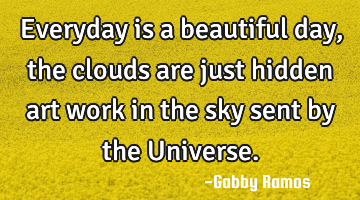 Everyday is a beautiful day, the clouds are just hidden art work in the sky sent by the U..
Beauty Dreams Happiness Imagination Inspirational
Day
Work
Beautiful
Universe
Everyday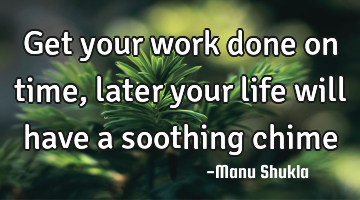 Get your work done on time, later your life will have a soothing chime..
Life
Time
Work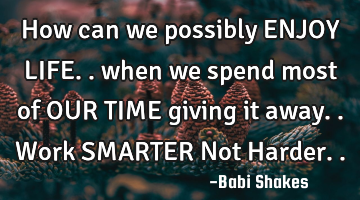 How can we possibly ENJOY LIFE.. when we spend most of OUR TIME giving it away.. Work SMARTER Not H..
Life
Time
Work
Enjoy
Giving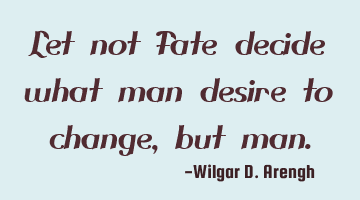 Let not Fate decide what man desire to change, but..
Change Courage Desire Faith Freedom
Change
Desire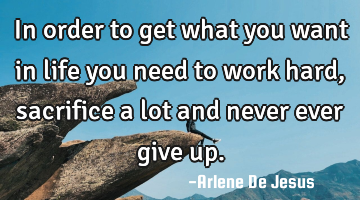 In order to get what you want in life you need to work hard, sacrifice a lot and never ever give..
Life Short Wisdom Positive Attitude Work
Life
Want
Need
Give
Work
If something is not good for me, it doesn't mean it's not good for somebody else. Often what doesn'..
Inspirational Life Love Philosophy Relationship
Work
Hold
Breath
Can we fix a work of art? The artist alone knows the why of his representation!..
Education Faith Freedom Inspirational Life
Work
Alone
Art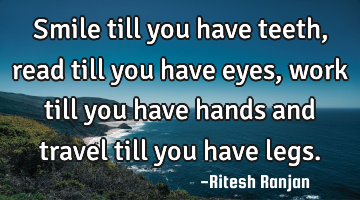 Smile till you have teeth, read till you have eyes, work till you have hands and travel till you..
Work
Smile
Read
There is no shortcut for hard work that leads to effectiveness. You must stay disciplined because..
Business Inspirational Leadership Optimism Success
Work
Stay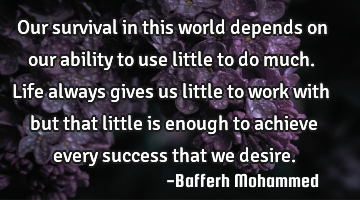 Our survival in this world depends on our ability to use little to do much. Life always gives us..
Inspirational Philosophy Motivational
Life
World
Success
Work
Desire