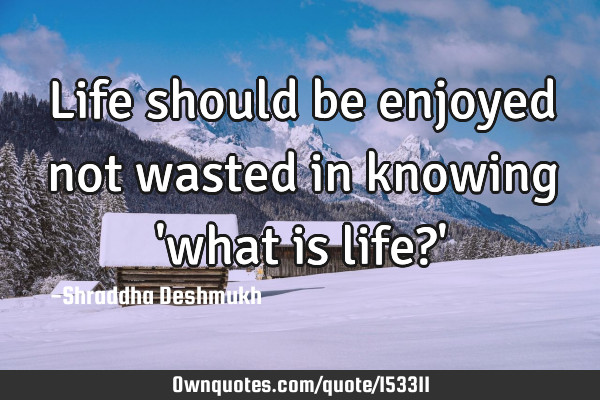 Life should be enjoyed not wasted in knowing 'what is life?' -Shraddha deshmukh
Published On: March 08th 2019, Friday @ 12:12:11 AM
Total Number of Views: 22
Categories: Life
Keywords: Life Knowing
More Quotes Like this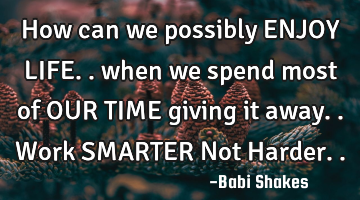 How can we possibly ENJOY LIFE.. when we spend most of OUR TIME giving it away.. Work SMARTER Not H..
Life
Time
Work
Enjoy
Giving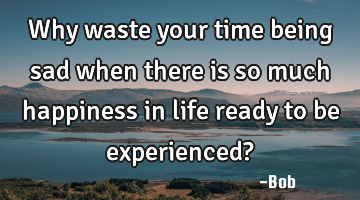 Why waste your time being sad when there is so much happiness in life ready to be experienced?..
Life
Time
Being
Happiness
Sad
Inner strength comes from knowing that nothing is bleak and life is just a learning..
Life
Experience
Knowing
Strength
Learning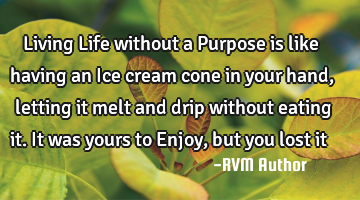 Living Life without a Purpose is like having an Ice cream cone in your hand, letting it melt and..
Life
Living
Lost
Enjoy
Hand
Life is beautiful indeed! Unless you are happy you wouldn't enjoy the beauty of life. Self..
Life
Happy
Beautiful
Self
Beauty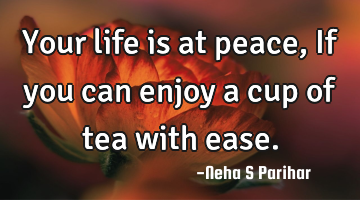 Your life is at peace, If you can enjoy a cup of tea with..
Life
Peace
Enjoy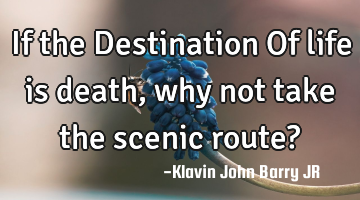 If the Destination Of life is death, why not take the scenic route?..
Life
Death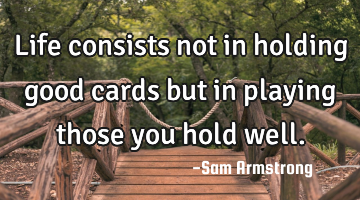 Life consists not in holding good cards but in playing those you hold..
Life
Hold