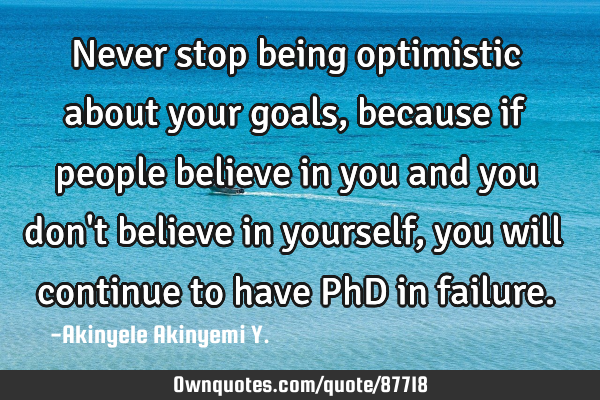 Never stop being optimistic about your goals, because if people believe in you and you don't believe in yourself, you will continue to have PhD in failure. -Akinyele Akinyemi Y.
Published On: August 13th 2016, Saturday @ 10:04:47 AM
Total Number of Views: 119
Categories: Confidence Hope Philosophy Success Truth
Keywords: People Being Believe Stop Failure
More Quotes Like this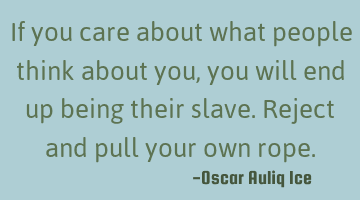 If you care about what people think about you, you will end up being their slave. Reject and pull..
Confidence Creativity Failure Happiness Success
People
Think
Being
Care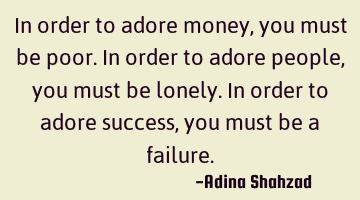 In order to adore money, you must be poor. In order to adore people, you must be lonely. In order..
Failure Inspirational Life Success Truth
People
Success
Money
Failure
Poor
Calling for change and being part of making change are two very different things. Stop calling for..
Change Confidence Courage Opportunity Success
Want
Being
Change
Stop
Different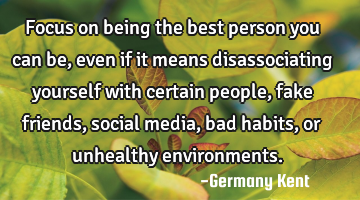 Focus on being the best person you can be, even if it means disassociating yourself with certain..
Inspirational Optimism Philosophy Truth Wisdom
People
Being
Bad
Fake
Focus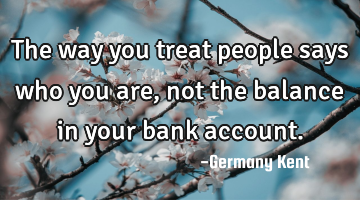 The way you treat people says who you are, not the balance in your bank..
Leadership Philosophy Success Truth Wisdom
People
Way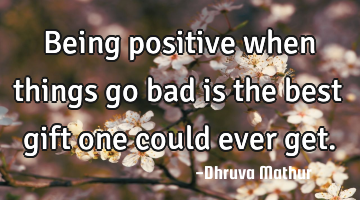 Being positive when things go bad is the best gift one could ever..
Failure Hope Inspirational Life Optimism
Being
Bad
Positive
Gift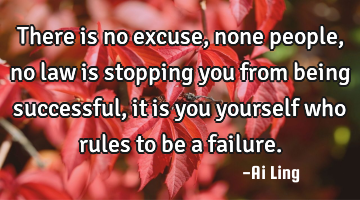 There is no excuse, none people, no law is stopping you from being successful, it is you yourself..
Confidence Courage Inspirational Leadership
People
Being
Failure
Successful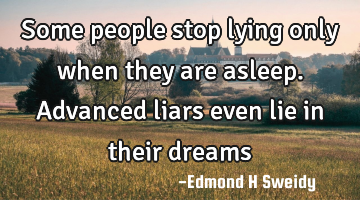 Some people stop lying only when they are asleep. Advanced liars even lie in their..
People
Stop
Lie