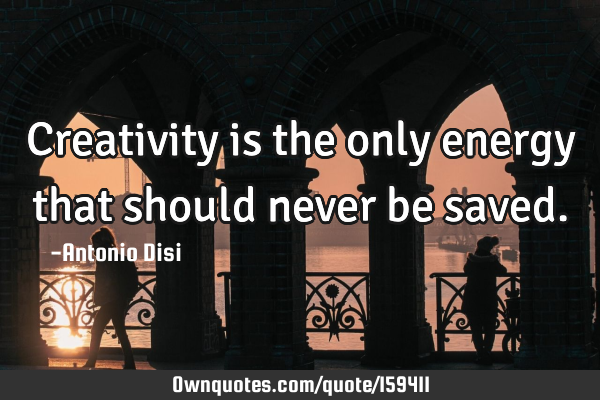 Creativity is the only energy that should never be saved. -Antonio Disi
Published On: June 15th 2019, Saturday @ 2:04:31 PM
Total Number of Views: 39
Categories: Creativity Life Philosophy Wisdom
Keywords: Energy
More Quotes Like this
The same energy that fuels enthusiasm fuels bitterness. But there is no comparison for the..
Inspirational Life Philosophy Truth
Being
Able
Energy
Empty pages are the best pages, if you are looking for..
Looking
Empty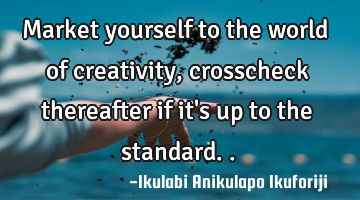 Market yourself to the world of creativity, crosscheck thereafter if it's up to the..
World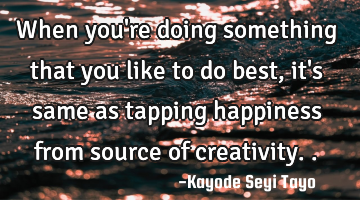 When you're doing something that you like to do best, it's same as tapping happiness from source of..
Creativity Funny Happiness Music Philosophy
Happiness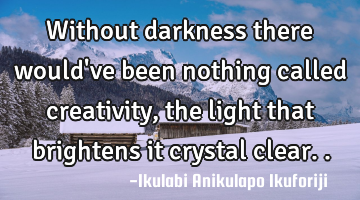 Without darkness there would've been nothing called creativity, the light that brightens it crystal..
Light
Darkness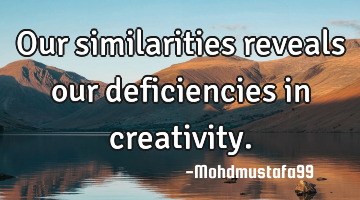 Our similarities reveals our deficiencies in..
To overcome the norm of human rights violations, it is imperative to introduce a new civil society..
Peace Philosophy Politics Wisdom
Human
Society
Rights
Energy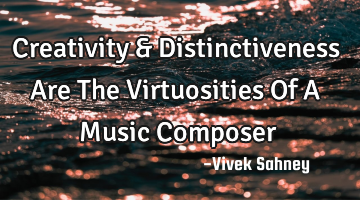 Creativity & Distinctiveness Are The Virtuosities Of A Music C..
Creativity Inspirational Music Philosophy Truth
Music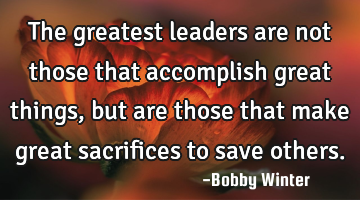 The greatest leaders are not those that accomplish great things, but are those that make great..