Those who WISH will never succeed in their dreams. In order to go forward you must move on, look up and most important believe. If you don't believe in yourself you can never turn those dreams into reality - JRP 22/08/10. -Jay R P
Published On: August 22nd 2010, Sunday @ 7:29:28 AM
Total Number of Views: 189
More Quotes Like this
Success is what you achieve, and beauty what you inherit. So it's up to you, you give importance to..
Life Love Marriage Opportunity Relationship
Time
Give
Success
Beauty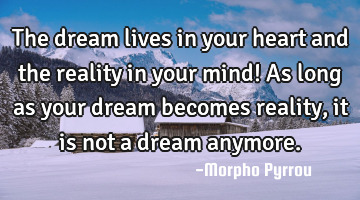 The dream lives in your heart and the reality in your mind! As long as your dream becomes reality,..
Desire Dreams Life Truth Wisdom
Heart
Mind
Dream
Reality
An idea without a plan is nothing more than a..
Dreams Goal Inspirational Life Philosophy
Dream
I close my eyes in order to see a better life, better people, I close my eyes and..
Life
People
Dream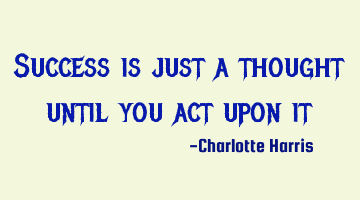 Success is just a thought until you act upon..
Business Change Goal Short Success
Success
Thought
Act
You are the Inventor of your imagination. Your own thoughts will lift you or break you. You choose!..
Dreams Imagination Inspirational Life Success
Think
Believe
Dream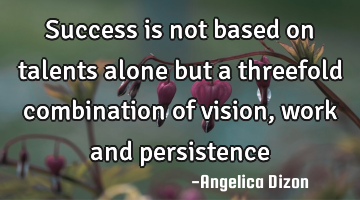 Success is not based on talents alone but a threefold combination of vision, work and..
Change Desire Dreams Faith Goal
Success
Work
Alone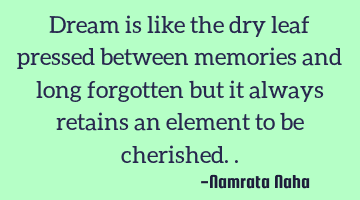 Dream is like the dry leaf pressed between memories and long forgotten but it always retains an..
Dreams Life Loneliness Love Philosophy
Dream