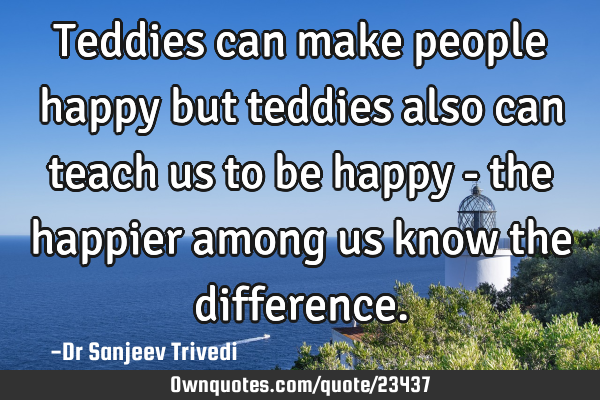 Teddies can make people happy but teddies also can teach us to be happy - the happier among us know the difference. -Dr Sanjeev Trivedi
Published On: June 30th 2013, Sunday @ 9:06:10 AM
Total Number of Views: 167
Categories: Happiness
More Quotes Like this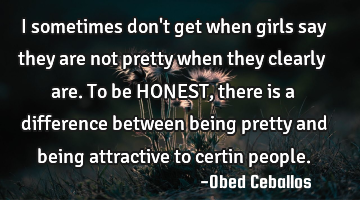 I sometimes don't get when girls say they are not pretty when they clearly are. To be HONEST, there..
People
Being
Difference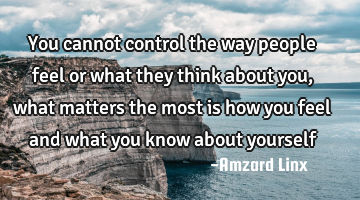 You cannot control the way people feel or what they think about you, what matters the most is how..
Confidence Goal Imagination Inspirational Wisdom
People
Know
Way
Think
Feel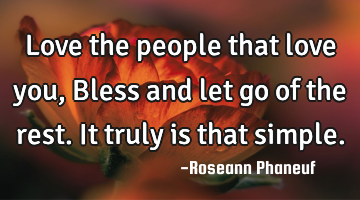 Love the people that love you, Bless and let go of the rest. It truly is that..
Desire Dreams Happiness Love Peace
Love
People
Do you know what people back in the old days did when a bridge burned down, And they couldn't cross..
People
Know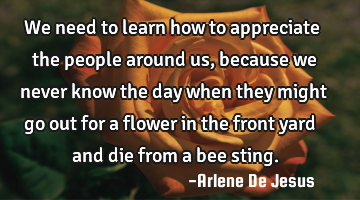 We need to learn how to appreciate the people around us, because we never know the day when they..
People
Know
Day
Need
Learn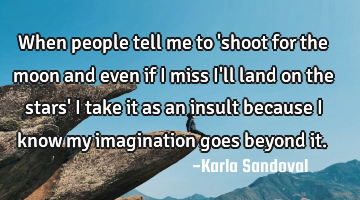 When people tell me to 'shoot for the moon and even if I miss I'll land on the stars' I take it as..
People
Know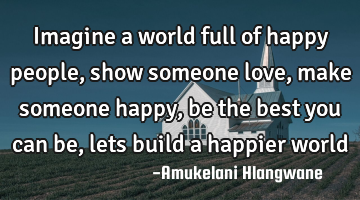 Imagine a world full of happy people, show someone love, make someone happy, be the best you can be,..
Change Dreams Friendship Happiness Hope
Love
People
World
Happy