When you're unhappy with yourself, you think of making the entire world unhappy with you only if you could. Then after 4 seconds you realize that the world has nothing to do with you being unhappy. The world doesn't even know that you exist unless you have something great to offer the people. It's all about people. So start helping people all over the world by beginning with you. Then you'll be the happiest person alive. Stop fake being happy when you don't even know what can give you happiness. Start doing something meaningful for people and the result of happiness will be yours. What are you good at? -Marie Yolande Pierre
Published On: April 12th 2017, Wednesday @ 10:29:23 AM
Total Number of Views: 138
Categories: Change Confidence Desire Education Faith Life Optimism Patience Time Fear
Keywords: People Know World Think Being Give Happy Happiness Stop Realize Exist Alive Fake Beginning Result
More Quotes Like this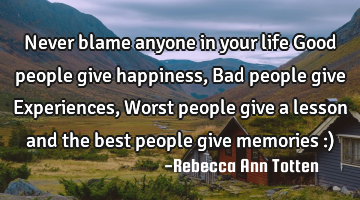 Never blame anyone in your life Good people give happiness, Bad people give Experiences, Worst..
Education Family Friendship Life Relationship
Life
People
Give
Bad
Happiness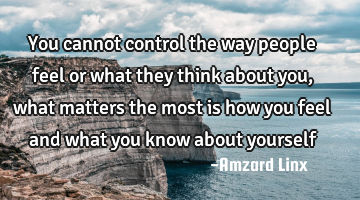 You cannot control the way people feel or what they think about you, what matters the most is how..
Confidence Goal Imagination Inspirational Wisdom
People
Know
Way
Think
Feel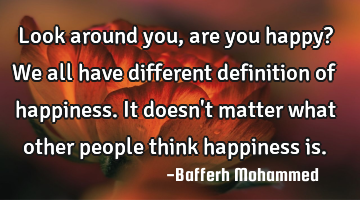 Look around you, are you happy? We all have different definition of happiness. It doesn't matter..
People
Think
Look
Happy
Happiness
Sometimes it takes coming close to death, to realize how much you wanna be alive..
Change Courage Death Faith God
Death
Realize
Alive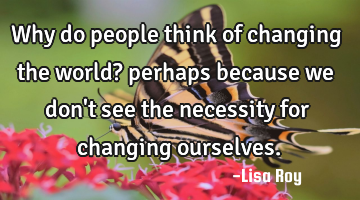 Why do people think of changing the world? perhaps because we don't see the necessity for changing..
People
World
Think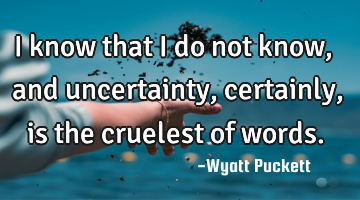 I know that I do not know, and uncertainty, certainly, is the cruelest of..
Change Death Faith Failure Life
Know
When you're happy with the little things in life.. that's true..
Life
Happy
Happiness
Live like a candle, so that you can give light to the people who live in the..
Change Confidence Inspirational
People
Give
Light
Dark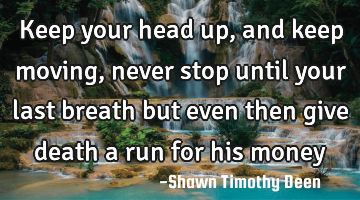 Keep your head up, and keep moving, never stop until your last breath but even then give death a..
Confidence Courage Death Goal Leadership
Give
Keep
Money
Death
Stop