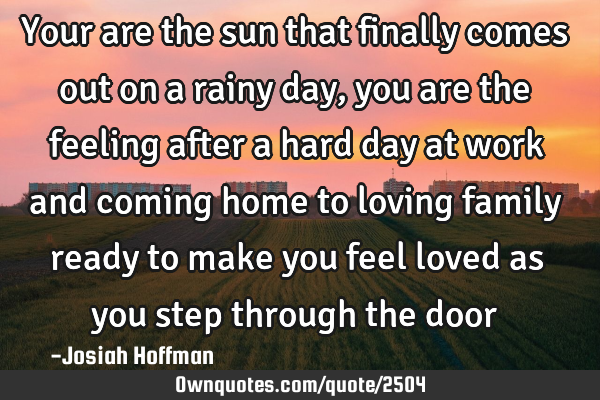 Your are the sun that finally comes out on a rainy day, you are the feeling after a hard day at work and coming home to loving family ready to make you feel loved as you step through the door -Josiah hoffman
Published On: November 20th 2010, Saturday @ 10:02:25 PM
Total Number of Views: 246
Categories: Family Love Politics
Keywords: Day Feel Work Feeling Family Loving Sun Home Door Ready
More Quotes Like this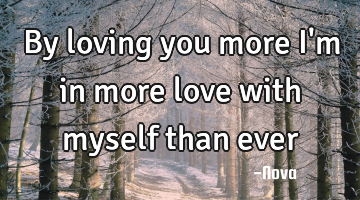 By loving you more I'm in more love with myself than..
Love
Loving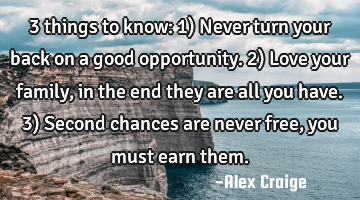 3 things to know: 1) Never turn your back on a good opportunity. 2) Love your family, in the end..
Love
Know
Family
Second
Opportunity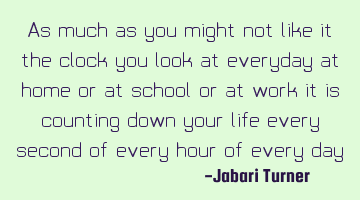 As much as you might not like it, the clock you look at everyday at home or at school or at work it..
Life
Day
Look
Work
Second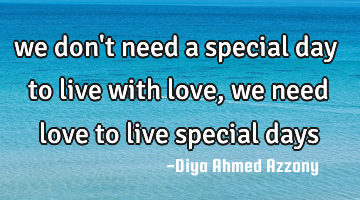 We don't need a special day to live with love, we need love to live special days..
Love
Day
Need
Family.. a fortress whose foundation is love all the way. It is intentionally blind to all else..
Love
Way
Family
Blind
Friend, best-friend, girlfriend, and boyfriend end with end but you see family ends with ily which..
Family Life Love Philosophy Relationship
Love
Friend
Family