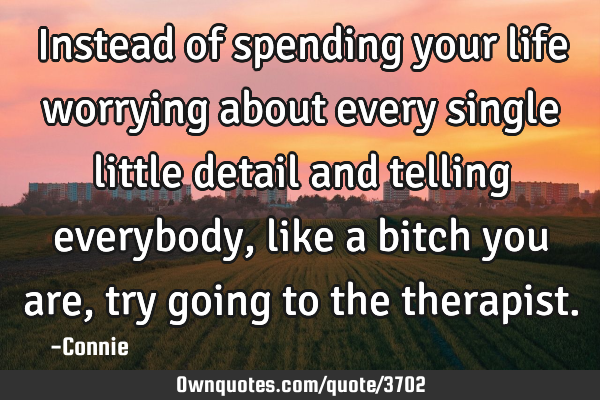 Instead of spending your life worrying about every single little detail and telling everybody, like a bitch you are, try going to the therapist. -Connie
Published On: February 25th 2011, Friday @ 9:48:38 PM
Total Number of Views: 192
More Quotes Like this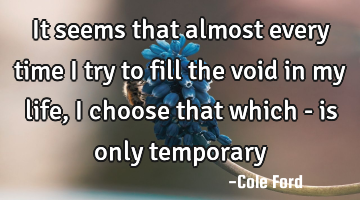 It seems that almost every time I try to fill the void in my life, I choose that which - is only..
Life
Time
Try
Life is a game where, no matter how hard you try, Death always wins at the..
Life
Matter
Try
Death
Game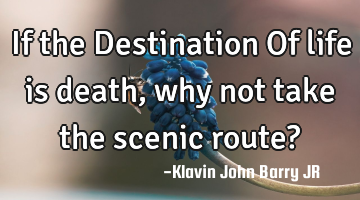 If the Destination Of life is death, why not take the scenic route?..
Life
Death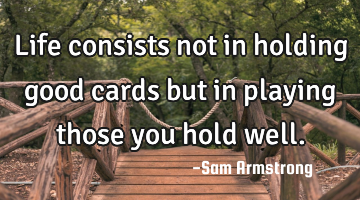 Life consists not in holding good cards but in playing those you hold..
Life
Hold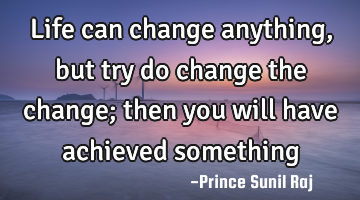 Life can change anything, but try do change the change; then you will have achieved..
Life
Change
Try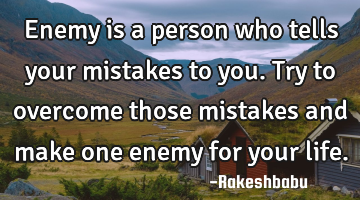 Enemy is a person who tells your mistakes to you. Try to overcome those mistakes and make one enemy..
Life
Try
Enemy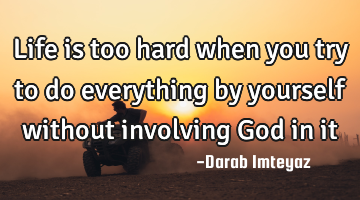 Life is too hard when you try to do everything by yourself without involving God in..
Life
God
Try