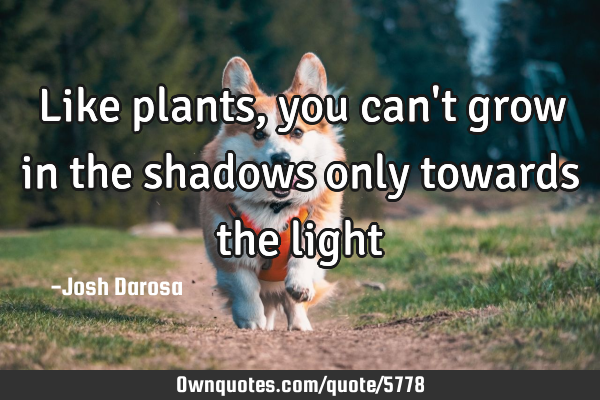 Like plants, you can't grow in the shadows only towards the light -Josh Darosa
Published On: July 11th 2011, Monday @ 12:18:15 PM
Total Number of Views: 366
Categories: Change Life Nature
Keywords: Light Grow
More Quotes Like this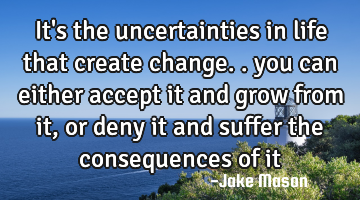 It's the uncertainties in life that create change.. you can either accept it and grow from it, or..
Change History Life Nature Politics
Life
Change
Grow
Accept
Even in the darkness you may see no light, maybe you are the..
Inspirational Life Love Philosophy Truth
Light
Darkness
When you think the last leaf from the tree of your life has fallen, plant a new..
Life
Think
Don't live in the shadow of fear, because fear might be the only thing stopping you from realizing..
Fear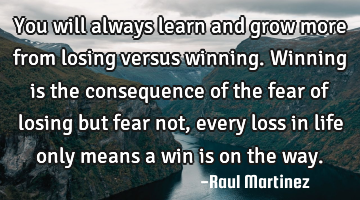 You will always learn and grow more from losing versus winning. Winning is the consequence of the..
Inspirational Life Philosophy Wisdom Fear
Life
Way
Learn
Fear
Grow
Live like a candle, so that you can give light to the people who live in the..
Change Confidence Inspirational
People
Give
Light
Dark