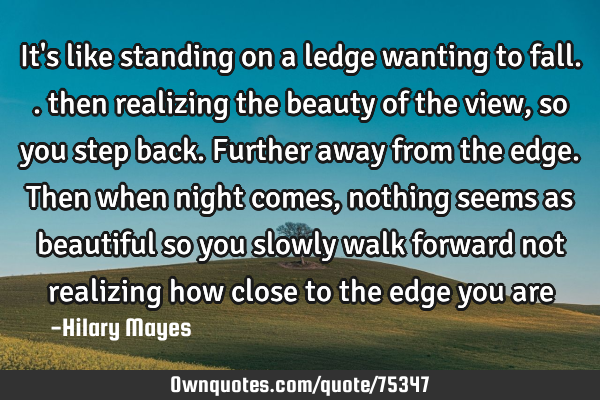 It's like standing on a ledge wanting to fall.. then realizing the beauty of the view, so you step back. Further away from the edge. Then when night comes, nothing seems as beautiful so you slowly walk forward not realizing how close to the edge you are -Hilary Mayes
Published On: January 12th 2016, Tuesday @ 10:27:44 PM
Total Number of Views: 239
Categories: Beauty Change Failure Life Fear
Keywords: Beautiful Beauty Walk Night
More Quotes Like this
The most chilling realization is becoming aware that nothing is forever, there by appreciating and..
Day
Beautiful
Forever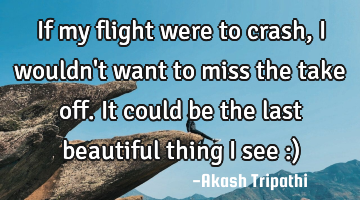 If my flight were to crash, I wouldn't want to miss the take off. It could be the last beautiful..
Beauty Imagination Philosophy Positive Attitude
Want
Beautiful
Miss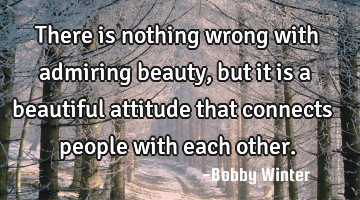 There is nothing wrong with admiring beauty, but it is a beautiful attitude that connects people..
Friendship Optimism Relationship Romantic
People
Beautiful
Wrong
Beauty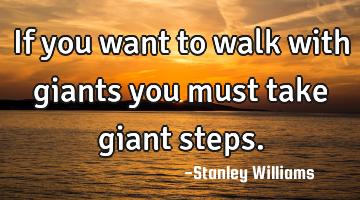 If you want to walk with giants you must take giant..
Confidence Courage Desire Goal Short
Want
Walk
Life is beautiful indeed! Unless you are happy you wouldn't enjoy the beauty of life. Self..
Life
Happy
Beautiful
Self
Beauty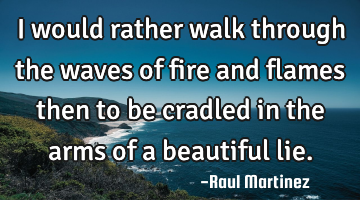 I would rather walk through the waves of fire and flames then to be cradled in the arms of a..
Life Truth heart break falling in love
Beautiful
Walk
Lie
Fire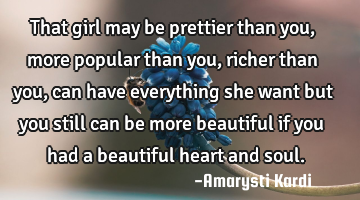 That girl may be prettier than you, more popular than you, richer than you, can have everything she..
Heart
Want
Beautiful
Soul
Girl
True beauty is found within the heart and is not with looks. The heart is what makes someone..
Heart
Beautiful
Beauty