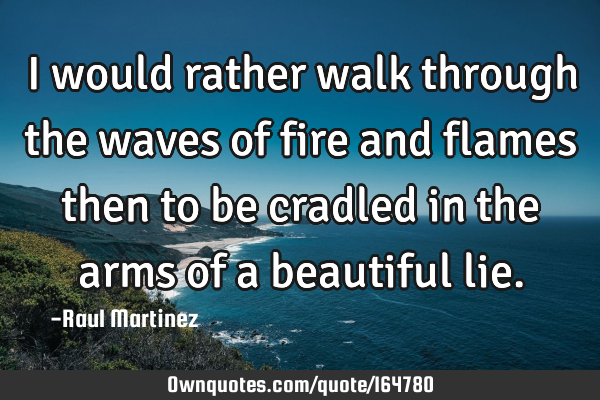 I would rather walk through the waves of fire and flames then to be cradled in the arms of a beautiful lie. -Raul Martinez
Published On: November 01st 2019, Friday @ 8:55:25 AM
Total Number of Views: 12
Categories: Life Truth heart break falling in love
Keywords: Beautiful Walk Lie Fire
More Quotes Like this
The secret of a beautiful lie lays in an ugly..
Philosophy Short Truth Witty Wisdom
Truth
Beautiful
Lie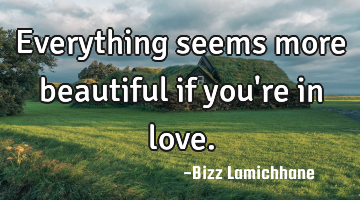 Everything seems more beautiful if you're in..
Happiness Inspirational Life Love Optimism
Love
Beautiful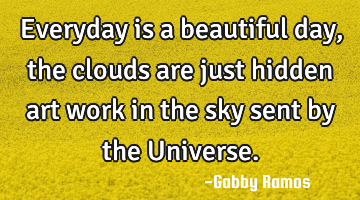 Everyday is a beautiful day, the clouds are just hidden art work in the sky sent by the U..
Beauty Dreams Happiness Imagination Inspirational
Day
Work
Beautiful
Universe
Everyday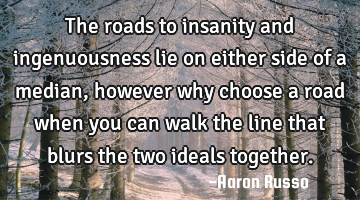 The roads to insanity and ingenuousness lie on either side of a median, however why choose a road..
Together
Walk
Lie
Road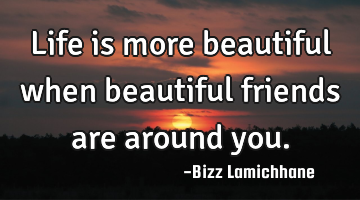 Life is more beautiful when beautiful friends are around..
Beauty Faith Friendship Happiness Heart
Life
Beautiful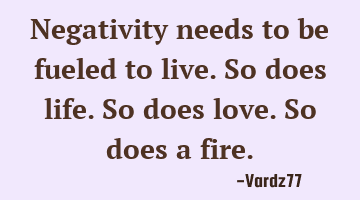 Negativity needs to be fueled to live. So does life. So does love. So does a..
Love
Life
Fire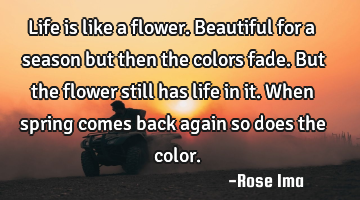 Life is like a flower. Beautiful for a season but then the colors fade. But the flower still has..
Happiness Inspirational Life Truth
Life
Beautiful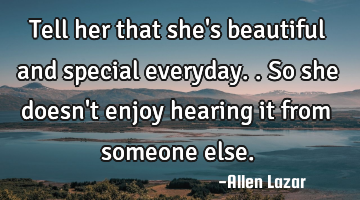 Tell her that she's beautiful and special everyday.. So she doesn't enjoy hearing it from someone..
Beautiful
Enjoy
Everyday