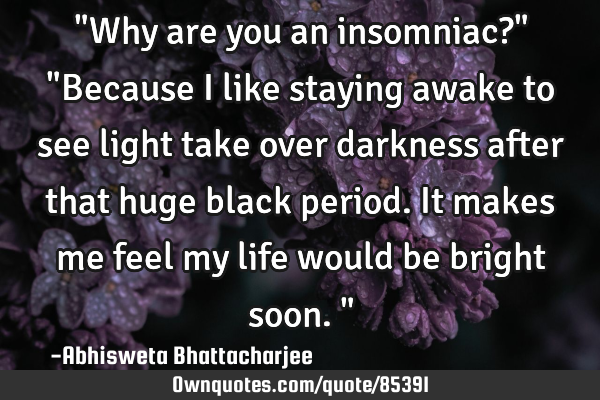 "Why are you an insomniac?" "Because I like staying awake to see light take over darkness after that huge black period. It makes me feel my life would be bright soon." -Abhisweta Bhattacharjee
Published On: July 11th 2016, Monday @ 11:57:00 AM
Total Number of Views: 137
Categories: Change Courage Faith Hope Inspirational Life Patience Truth Wisdom
More Quotes Like this
Even in the darkness you may see no light, maybe you are the..
Inspirational Life Love Philosophy Truth
Light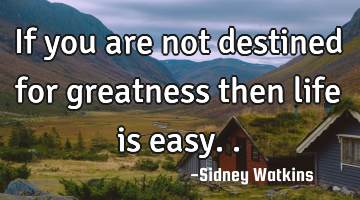 If you are not destined for greatness then life is..
Dreams Faith Goal Inspirational Leadership
Life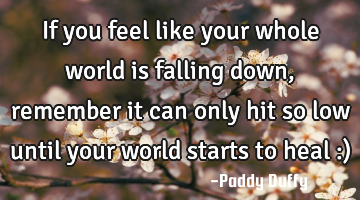 If you feel like your whole world is falling down, remember it can only hit so low until your world..
Change Confidence Truth Wisdom
World
Feel
Remember
What's the use of bringing up the past? If it wasn't good then, it's not good now. Let it go and..
Life
Past
Stay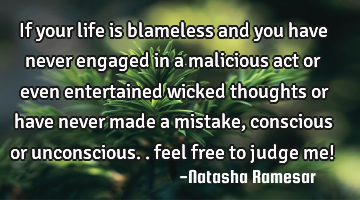 If your life is blameless and you have never engaged in a malicious act or even entertained wicked..
Life
Feel
Act
Learning isn't always about being right. When mistakes are made, don't feel down, look at what's..
Courage Goal Hope Inspirational Leadership
Being
Feel
Look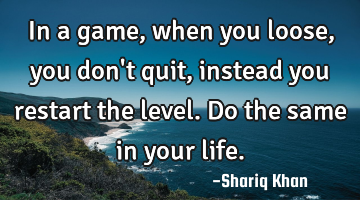 In a game, when you loose, you don't quit, instead you restart the level. Do the same in your..
Courage Education Faith Inspirational Life
Life
Life is what you make it. Your imagination is the only thing that will place you at a better stage..
Inspirational Life Success Truth Wisdom
Life
Place