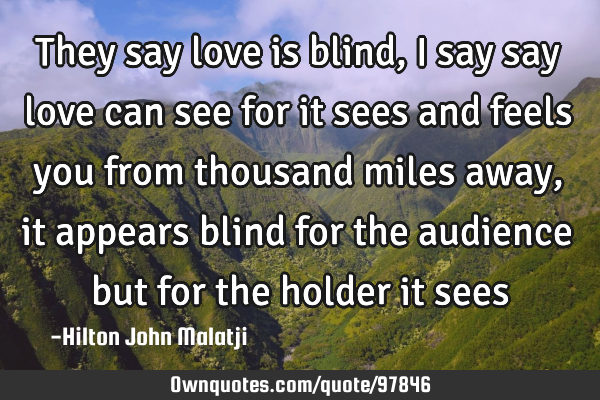 They say love is blind, I say say love can see for it sees and feels you from thousand miles away, it appears blind for the audience but for the holder it sees -Hilton John Malatji
Published On: December 29th 2016, Thursday @ 2:07:59 AM
Total Number of Views: 116
Categories: Love
Keywords: Love
More Quotes Like this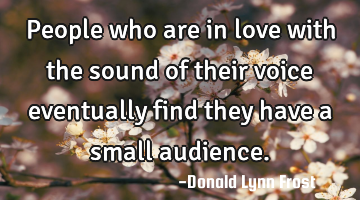 People who are in love with the sound of their voice eventually find they have a small..
Funny Inspirational Short Witty
Love
People
Find
Love isn't just the intensity of emotion that you feel for the other person. Love is the ability to..
Love
Feel
Happy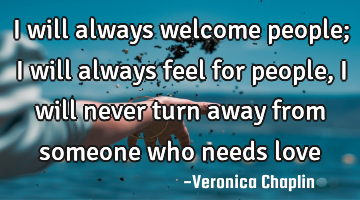 I will always welcome people; I will always feel for people, I will never turn away from someone..
Courage Forgiveness Heart Hope Inspirational
Love
People
Feel
Love will die if held too tightly , love will fly if held too..
Love Philosophy Relationship Short
Love
Die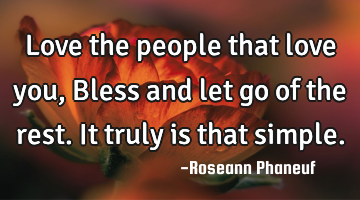 Love the people that love you, Bless and let go of the rest. It truly is that..
Desire Dreams Happiness Love Peace
Love
People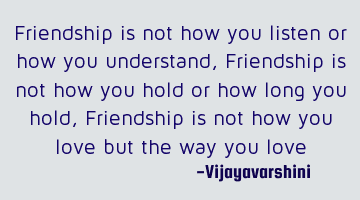 Friendship is not how you listen or how you understand, Friendship is not how you hold or how long..
Love
Way
Understand
Hold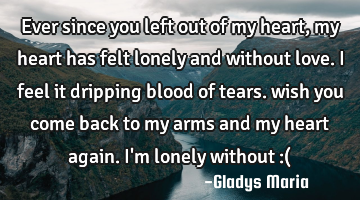 Ever since you left out of my heart, my heart has felt lonely and without love. I feel it dripping..
Love
Heart
Feel
Wish