Set your knees on fire and God will grant your desire, rusty as they may be, there are lost souls which will revive by two simple knees that are now on fire. -Joe Cervantes
Published On: June 26th 2017, Monday @ 5:51:37 AM
Total Number of Views: 63
Categories: God Inspirational Religion
More Quotes Like this
God is peace; religion is man's attempt to commune with God; and war is the worst result of man's..
Faith Failure God History Inspirational
God
Peace
Failure
War
When you fight fire with fire you justify the actions of your..
Inspirational Short One liners
Fight
All your wrong doings are being watched by the messenger of GOD who is sitting deep in your mind in..
Faith God Inspirational Philosophy Fear
God
Being
Mind
Soul
Wrong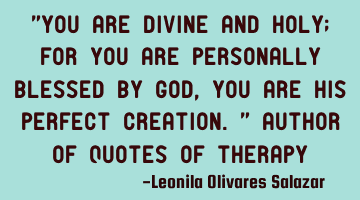 You are divine and Holy; for you are personally blessed by God, you are His perfect..
Creativity God Inspirational Love Religion
God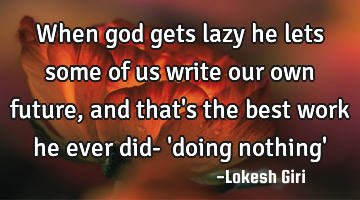 When god gets lazy he lets some of us write our own future, and that's the best work he ever did- '..
God
Work
Future