Pagal ! Have something to say to you I have something to tell you Suppose I stay busy throughout the day, But do not know why? Yet your memories start to dominate me, Sometimes you, your memories, do not leave me behind, It keeps rotating around me like a shadow, Every moment, everywhere your name, not wanting, Come on my tongue, Listen, as far as I miss your memories, come closer to this, As if it has no work. Those who do not break, Ran to me….. Do you know? All seven colors of this world seem fadeless without you. Now it is not good to move one step forward without you, Every moment you and you want…………….. -Anu Mehta
Published On: August 04th 2017, Friday @ 12:21:41 AM
Total Number of Views: 73
Categories: Poems
More Quotes Like this
If you want to change the world, keep trying; you have more than 7. 3 billion chances of..
Confidence Inspirational Optimism
World
Want
Change
Keep
Trying
Be mindful of each and every moment and make sure that it becomes the memory you will want to live..
Inspirational Life Peace Success Truth
Life
Want
Moment
Appreciate every moment, you never know when it's the last..
Philosophy Truth Wisdom heart break
Know
Moment
Kids, Here is an advice you must listen to in order to keep happiness : Don't grow up!..
Keep
Happiness
Grow
Listen
Order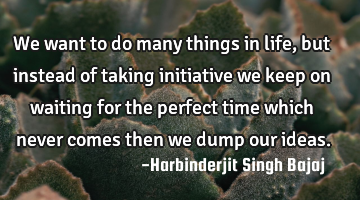 We want to do many things in life, but instead of taking initiative we keep on waiting for the..
Inspirational Life Opportunity Truth
Life
Time
Want
Keep
Waiting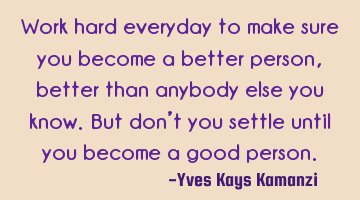 Work hard everyday to make sure you become a better person, better than anybody else you know. But..
Change God Leadership Optimism
Know
Work
Everyday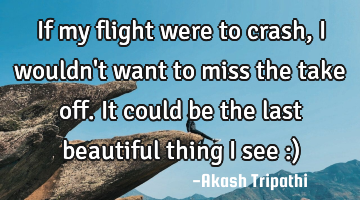 If my flight were to crash, I wouldn't want to miss the take off. It could be the last beautiful..
Beauty Imagination Philosophy Positive Attitude
Want
Beautiful
Miss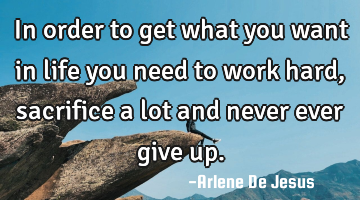 In order to get what you want in life you need to work hard, sacrifice a lot and never ever give..
Life Short Wisdom Positive Attitude Work
Life
Want
Need
Give
Work
Rationality is a sword without handle, you won't know you're bleeding as long as you're busy..
Know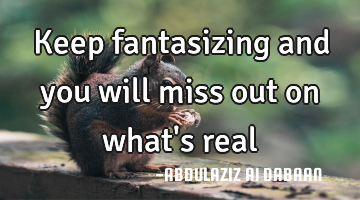 Keep fantasizing and you will miss out on what's..
Age Desire Imagination Leadership Peace
Keep
Miss