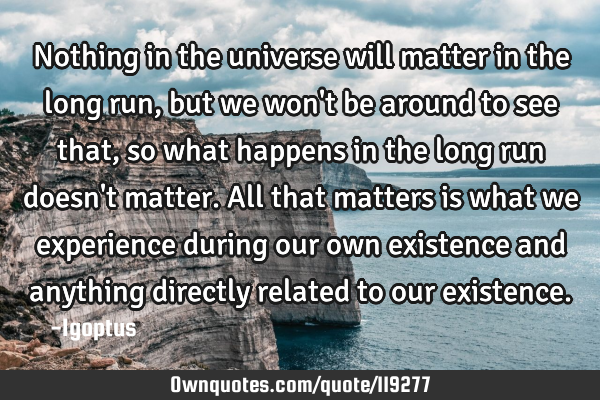 Nothing in the universe will matter in the long run, but we won't be around to see that, so what happens in the long run doesn't matter. All that matters is what we experience during our own existence and anything directly related to our existence. -Igoptus
Published On: September 21st 2017, Thursday @ 5:43:04 AM
Total Number of Views: 57
Categories: Change Faith Life Philosophy Time
More Quotes Like this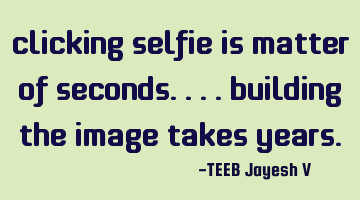 Clicking selfie is matter of seconds.. .. building the image takes..
Matter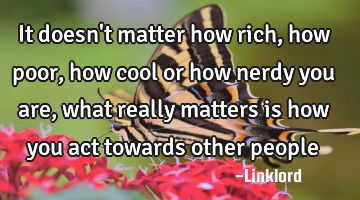 It doesn't matter how rich, how poor, how cool or how nerdy you are, what really matters is how you..
People
Matter
Act
Poor
Rich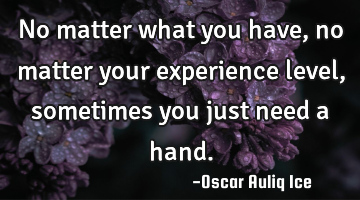 No matter what you have, no matter your experience level, sometimes you just need a..
Need
Matter
Experience
Hand
Good decisions come from experience, and experience comes from bad..
Courage Dreams Faith Life Short
Bad
Experience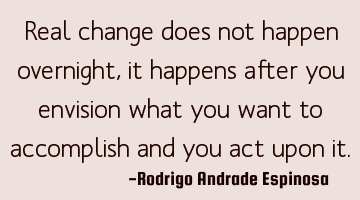 Real change does not happen overnight, it happens after you envision what you want to accomplish..
Change Dreams Education Goal Life
Want
Change
Act
Happen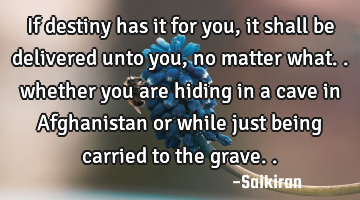 If destiny has it for you, it shall be delivered unto you, no matter what.. whether you are hiding..
Death Faith Life Philosophy Truth
Being
Matter
Destiny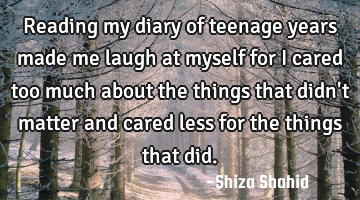 Reading my diary of teenage years made me laugh at myself for I cared too much about the things..
Matter
Laugh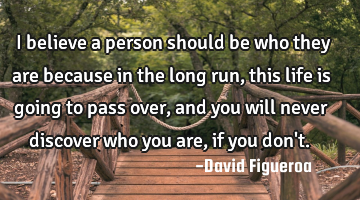 I believe a person should be who they are because in the long run, this life is going to pass over,..
Change Faith Friendship Goal Happiness
Life
Believe
Run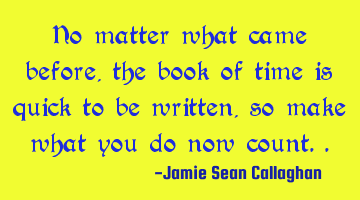 No matter what came before, the book of time is quick to be written, so make what you do now..
Death Goal Inspirational Life Philosophy
Time
Matter
Book