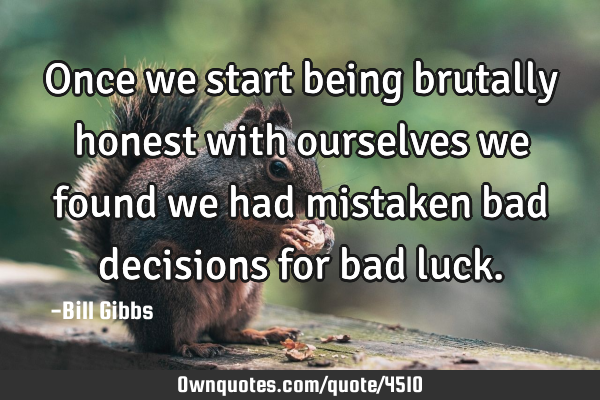 Once we start being brutally honest with ourselves we found we had mistaken bad decisions for bad luck. -Bill Gibbs
Published On: April 08th 2011, Friday @ 2:16:23 PM
Total Number of Views: 313
Categories: Change Courage Happiness Wisdom mistake
Keywords: Being Bad
More Quotes Like this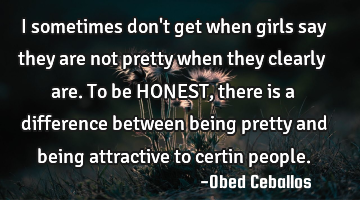 I sometimes don't get when girls say they are not pretty when they clearly are. To be HONEST, there..
Beauty Heart Life Love perspective
People
Being
Difference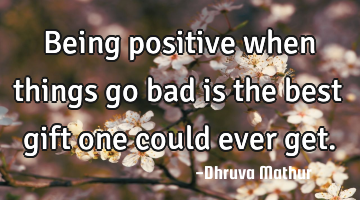 Being positive when things go bad is the best gift one could ever..
Failure Hope Inspirational Life Optimism
Being
Bad
Positive
Gift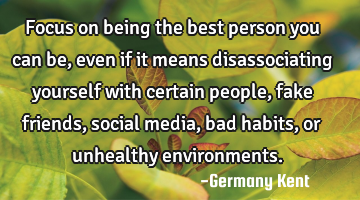 Focus on being the best person you can be, even if it means disassociating yourself with certain..
Inspirational Optimism Philosophy Truth Wisdom
People
Being
Bad
Fake
Focus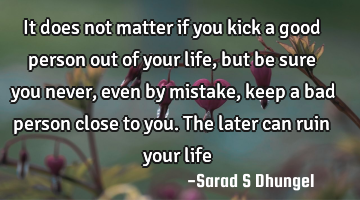 It does not matter if you kick a good person out of your life, but be sure you never, even by..
Friendship Philosophy Relationship Wisdom
Life
Keep
Bad
Matter
Mistake
Being happy is not about having more money, better friends or being higher against others. It's..
Happiness Life Philosophy Wisdom
Being
Happy
Money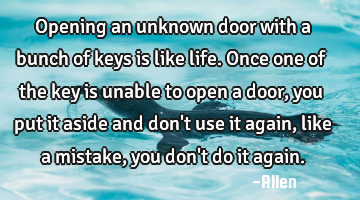 Opening an unknown door with a bunch of keys is like life. Once one of the key is unable to open a..
Life
Open
Mistake
Door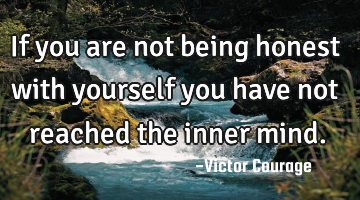 If you are not being honest with yourself you have not reached the inner..
Being
Mind
Calling for change and being part of making change are two very different things. Stop calling for..
Change Confidence Courage Opportunity Success
Want
Being
Change
Stop
Different