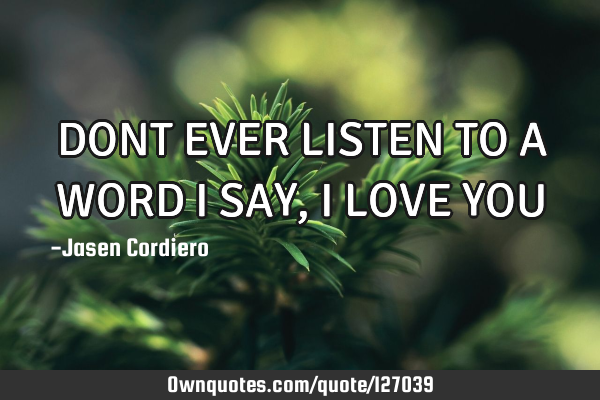 DONT EVER LISTEN TO A WORD I SAY, I LOVE YOU -Jasen cordiero
Published On: February 08th 2018, Thursday @ 8:38:58 PM
Total Number of Views: 48
Categories: Faith Failure Family Hope Marriage Optimism Politics Relationship Time
More Quotes Like this
Love will die if held too tightly , love will fly if held too..
Love Philosophy Relationship Short
Love
Die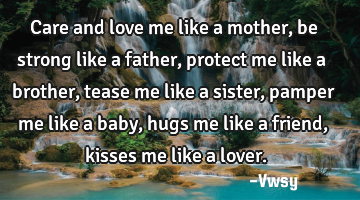 Care and love me like a mother, be strong like a father, protect me like a brother, tease me like a..
Family Friendship Heart Hope Life
Love
Care
Friend
Strong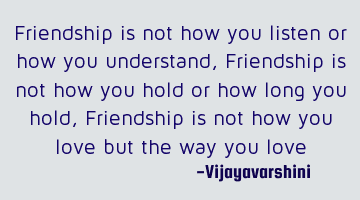 Friendship is not how you listen or how you understand, Friendship is not how you hold or how long..
Love
Way
Understand
Hold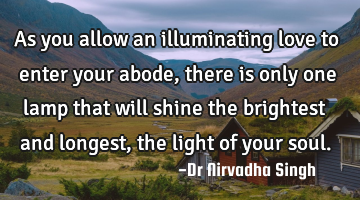 As you allow an illuminating love to enter your abode, there is only one lamp that will shine the..
Confidence Courage Faith God Life
Love
Soul
Light
Friend, best-friend, girlfriend, and boyfriend end with end but you see family ends with ily which..
Family Life Love Philosophy Relationship
Love
Friend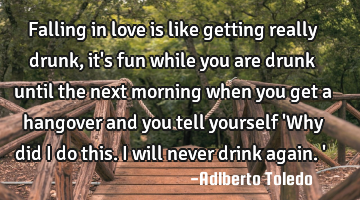 Falling in love is like getting really drunk, it's fun while you are drunk until the next morning..
Desire Funny Life Love Marriage
Love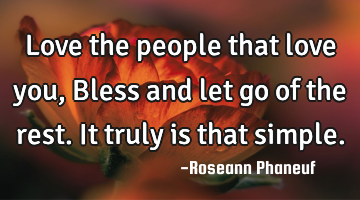 Love the people that love you, Bless and let go of the rest. It truly is that..
Desire Dreams Happiness Love Peace
Love
People