Man will experience eternal life when the mind of man is eternal life. Stupidity is the number one cause of death. His ignorance of his eternal power to live or exist forever. Fate may have destined him to be ignorant, or life itself, but fate or life still has a natural law which causes or prevents things from happening. And it is the course of fate or life that man shall be enlightened with this truth and many others. - Joshua Aaron Guillory -Joshua Aaron Guillory
Published On: February 09th 2018, Friday @ 8:18:03 AM
Total Number of Views: 37
Categories: Life Nature Time Truth Wisdom
More Quotes Like this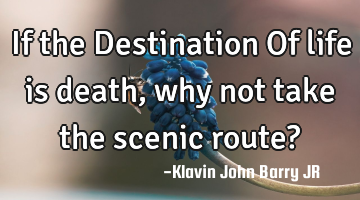 If the Destination Of life is death, why not take the scenic route?..
Life
Death
Life won't be around forever so live it before its..
Life
Forever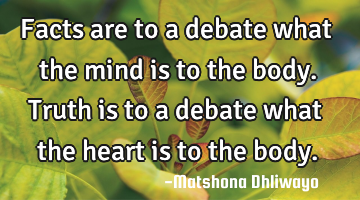 Facts are to a debate what the mind is to the body. Truth is to a debate what the heart is to the..
Heart
Mind
Truth
Inner strength comes from knowing that nothing is bleak and life is just a learning..
Life
Experience
Life and death work with each other. Life creates and Death takes away. Overall, both have a very..
Life
Work
Death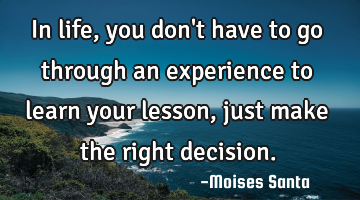 In life, you don't have to go through an experience to learn your lesson, just make the right..
Life
Learn
Experience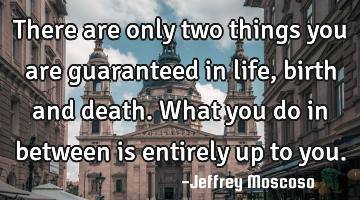 There are only two things you are guaranteed in life, birth and death. What you do in between is..
Life
Death
Life is the script, we are the actors and fate is the..
Life
Fear is a powerful illusion that one must rid himself of or his mind will be forever bound by the..
Time
Mind
Fear
Forever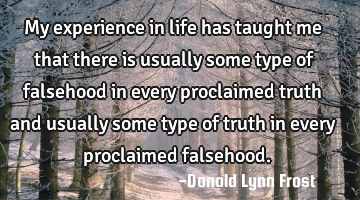 My experience in life has taught me that there is usually some type of falsehood in every..
Life
Truth
Experience