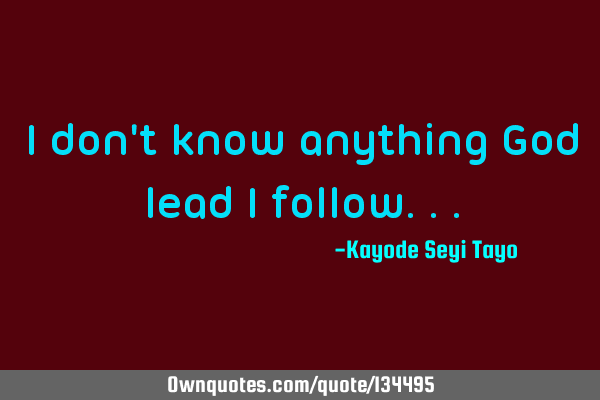 I don't know anything God lead I follow... -Kayode Seyi Tayo
Published On: May 19th 2018, Saturday @ 8:15:18 AM
Total Number of Views: 50
Categories: God Nature Philosophy Short Wisdom
More Quotes Like this
God didn't make us different, he made us..
God Philosophy Short One liners
God
Different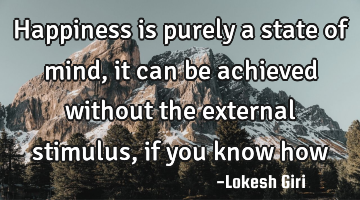 Happiness is purely a state of mind, it can be achieved without the external stimulus, if you know..
Happiness Philosophy Short Wisdom mind
Know
Mind
Happiness
State
You create your own luck. God just gives you the thumbs up. But if it gets late, don't wait for..
God Inspirational Life Philosophy Short
God
Wait
Wisdom is not to deal with matters you know, but with new matters that you haven't experienced..
Inspirational Philosophy Short Wisdom One liners
Know
Wisdom
I love to go deeper to know the truth rather than to accept lie at a..
Love
Know
Truth
Lie
Accept
Life may go on, but how do any of us know that the world won't cease to exist when we die for..
Life Philosophy Short Truth Wisdom
Life
Know
World
Die
Exist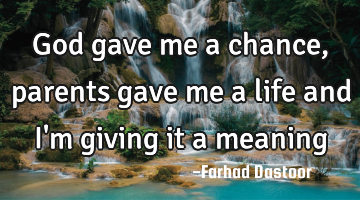 God gave me a chance, parents gave me a life and i'm giving it a..
Creativity God Opportunity Optimism Philosophy
Life
God
Chance
Giving
Parents
Death is a doorway to God. We celebrate Life and mourn Death, shouldn't we reverse it?..
Death God Life Philosophy Short
Life
God
Death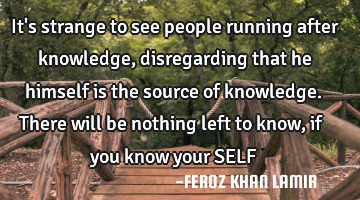 It's strange to see people running after knowledge, disregarding that he himself is the source of..
Death Faith God Hope Inspirational
People
Know
Self
Knowledge