Personal life should be a secret to every human.Its very essential.Because our minds are God's gift.And I'm denied of it,from the school days for Only which I got angry and depressed.Its affecting my calm and composed nature!So,I want back my personal life without any disturbance to my freedom to think :( -KRUTHIKA CHIDAMBARANATHAN
Published On: June 07th 2018, Thursday @ 10:24:05 PM
Total Number of Views: 49
More Quotes Like this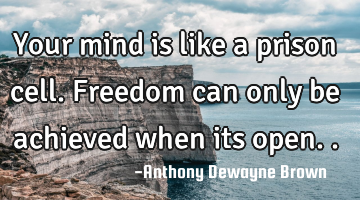 Your mind is like a prison cell. Freedom can only be achieved when its..
Mind
Freedom
Open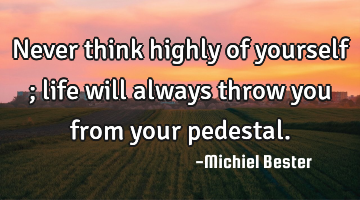 Never think highly of yourself ; life will always throw you from your..
Business Life Short Success Truth
Life
Think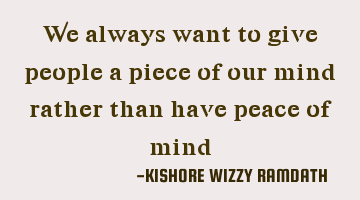 We always want to give people a piece of our mind rather than have peace of..
People
Want
Mind
Peace
Give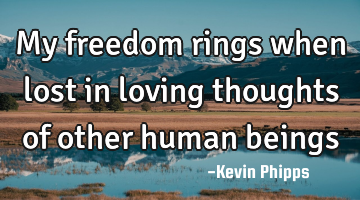 My freedom rings when lost in loving thoughts of other human..
Human
Freedom
Lost
Loving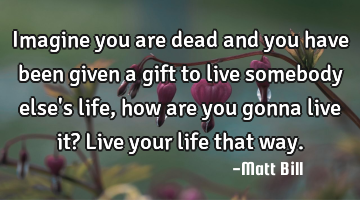 Imagine you are dead and you have been given a gift to live somebody else's life, how are you gonna..
Life
Way
Dead
Gift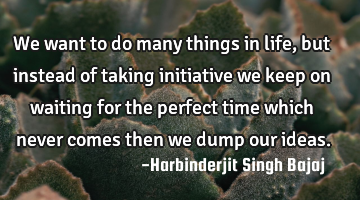 We want to do many things in life, but instead of taking initiative we keep on waiting for the..
Inspirational Life Opportunity Truth
Life
Time
Want
Keep
Waiting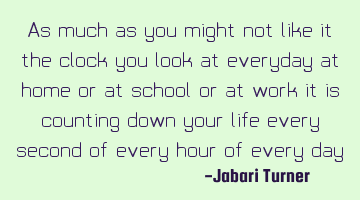 As much as you might not like it, the clock you look at everyday at home or at school or at work it..
Life
Day
Look
Work
Second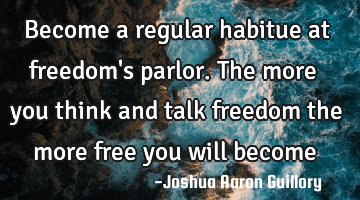 Become a regular habitue at freedom's parlor. The more you think and talk freedom the more free you..
Freedom Happiness Love Peace Truth
Think
Freedom
Talk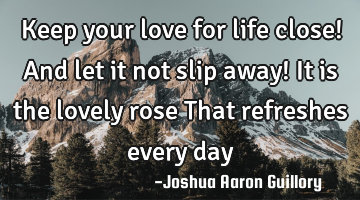 Keep your love for life close! And let it not slip away! It is the lovely rose That refreshes every..
Freedom Happiness Love Peace Truth
Love
Life
Day
Keep