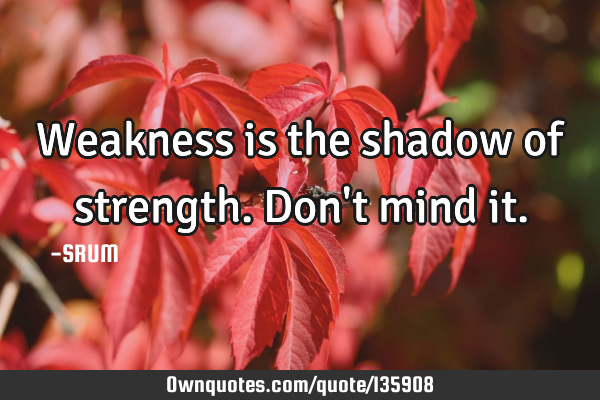 Weakness is the shadow of strength. Don't mind it. -SRUM
Published On: June 16th 2018, Saturday @ 10:56:39 PM
Total Number of Views: 31
Categories: Change Confidence Faith Failure Goal Happiness Hope Inspirational Loneliness Music Opportunity Peace Sad Success Fear
More Quotes Like this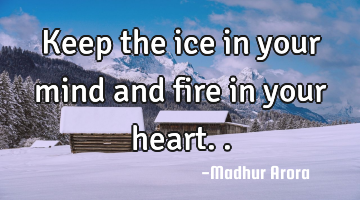 Keep the ice in your mind and fire in your..
Confidence Faith Inspirational Leadership Short
Heart
Mind
Keep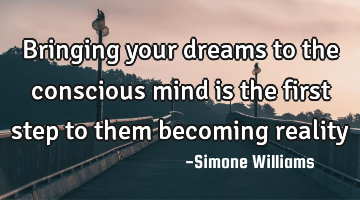 Bringing your dreams to the conscious mind is the first step to them becoming..
Change Confidence Inspirational Leadership Short
Mind
Reality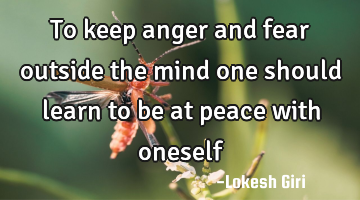 To keep anger and fear outside the mind one should learn to be at peace with..
Anger Peace Philosophy Short Wisdom
Mind
Peace
Keep
Learn
Fear
All your wrong doings are being watched by the messenger of GOD who is sitting deep in your mind in..
Faith God Inspirational Philosophy Fear
God
Being
Mind
Soul
Wrong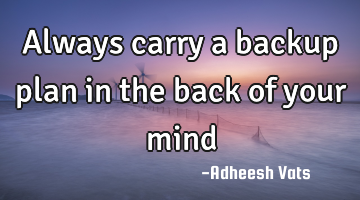 Always carry a backup plan in the back of your..
Confidence Courage Creativity Freedom Happiness
Mind
Disarm me from the evils of my conscious mind so I can embrace my pure soul and engorge in the..
Mind
Peace
Soul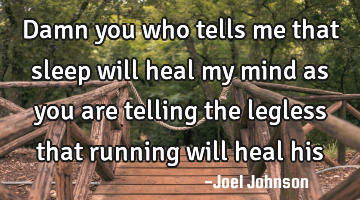 Damn you who tells me that sleep will heal my mind as you are telling the legless that running will..
Anger Failure Life Philosophy Sad
Mind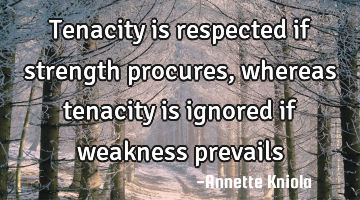 Tenacity is respected if strength procures, whereas tenacity is ignored if weakness..