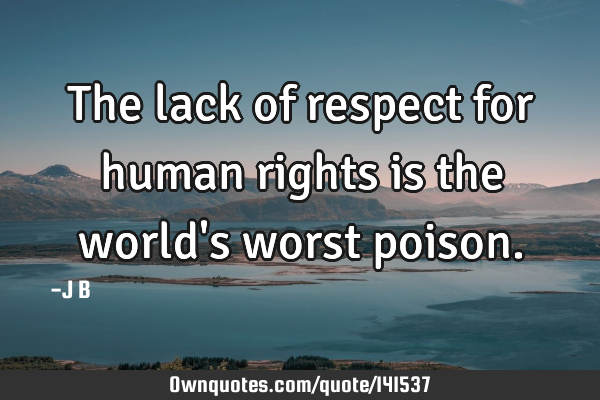 The lack of respect for human rights is the world's worst poison. -J B
Published On: September 19th 2018, Wednesday @ 11:54:37 AM
Total Number of Views: 23
Keywords: Human Respect Worst Rights Lack
More Quotes Like this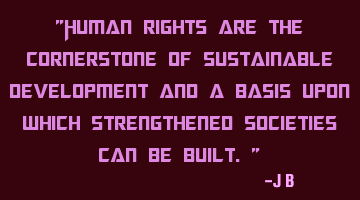 Human rights are the cornerstone of sustainable development and a basis upon which strengthened..
Human
Rights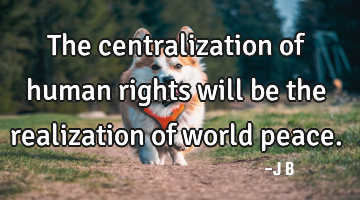 The centralization of human rights will be the realization of world..
Opportunity Peace Philosophy Politics Truth
World
Peace
Human
Rights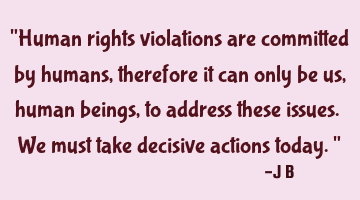 Human rights violations are committed by humans, therefore it can only be us, human beings, to..
Courage Freedom Hope Life Peace
Human
Today
Rights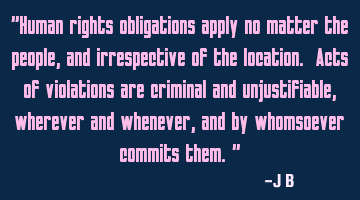 Human rights obligations apply no matter the people, and irrespective of the location. Acts of..
People
Human
Matter
Rights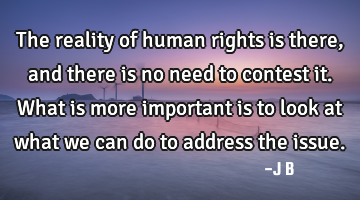 The reality of human rights is there, and there is no need to contest it. What is more important is..
Need
Look
Human
Reality
Rights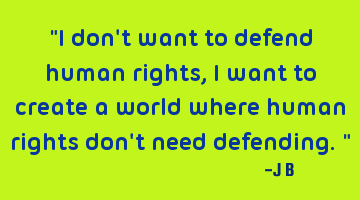 I don't want to defend human rights, I want to create a world where human rights don't need..
World
Want
Need
Human
Rights
Human rights violations, under any circumstances, are unjustifiable and abhorrent. Equally..
Human
Rights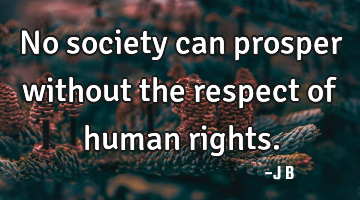 No society can prosper without the respect of human..
Change Opportunity Peace Politics Truth
Human
Respect
Society
Rights