All primitive sense organs had probably been nociceptive. With evolution they metamorphosed into photoreceptive (sight), audio-receptive (hearing) , chemoreceptive (taste and smell) and baro-receptive (touch) organs. All these organs combined cause consciousness and the total absence of them is coma. Therefore we can say, consciousness is the alleviated variant of pain. -Boghos L. Artinian
Published On: January 03rd 2019, Thursday @ 4:55:14 AM
Total Number of Views: 12
Categories: Science
More Quotes Like this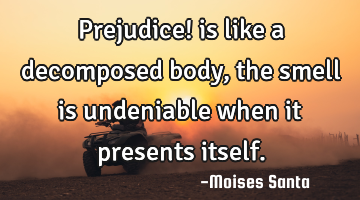 Prejudice! is like a decomposed body, the smell is undeniable when it presents..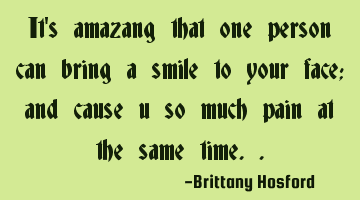 It's amazing that one person can bring smile to your face; and cause you so much pain at the same..
Time
Pain
Smile
Face
Bring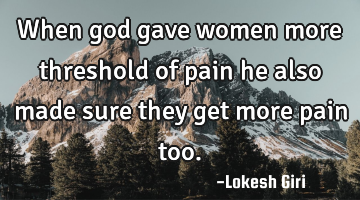 When god gave women more threshold of pain he also made sure they get more pain..
God
Pain
Women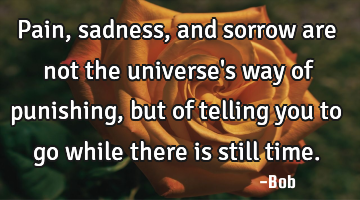 Pain, sadness, and sorrow are not the universe's way of punishing, but of telling you to go while..
Courage Goal Hope Optimism Sad
Time
Way
Pain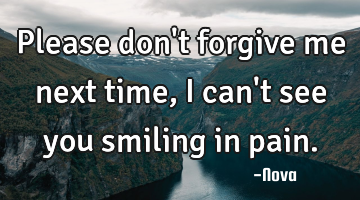 Please don't forgive me next time, I can't see you smiling in..
Time
Pain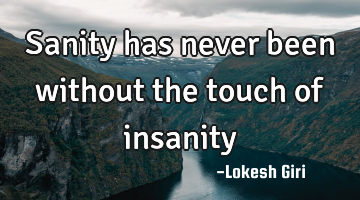 Sanity has never been without the touch of..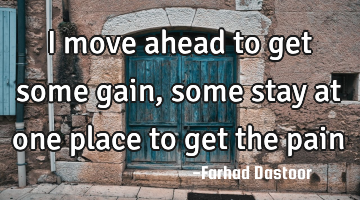 I move ahead to get some gain, some stay at one place to get the pain..
Pain
Place
Stay