Changing a culture in an organization doesn't need money.. Culture needs time.. -Kiran Aidhi
Published On: February 10th 2019, Sunday @ 5:34:29 PM
Total Number of Views: 35
Keywords: Time Need Money
More Quotes Like this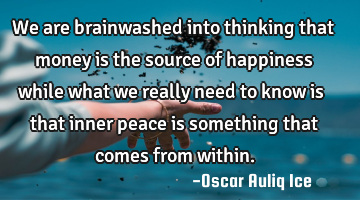 We are brainwashed into thinking that money is the source of happiness while what we really need to..
Know
Need
Peace
Happiness
Money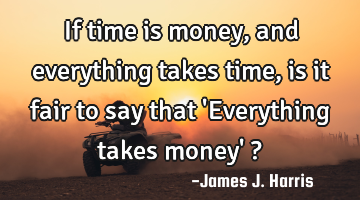 If time is money, and everything takes time, is it fair to say that 'Everything takes money' ?..
Time
Money
Time is not equal to Money, Time is better. Money has perceived importance Time has absolute..
Time
Money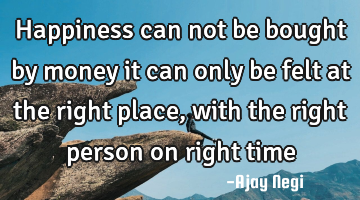 Happiness can not be bought by money it can only be felt at the right place, with the right person..
Time
Happiness
Money
Place
Trust is like a debt, give it to the right person and get it the time you need..
Time
Need
Give
Trust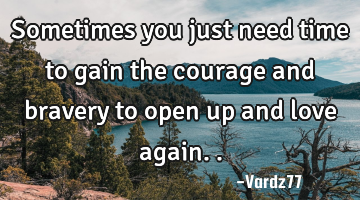 Sometimes you just need time to gain the courage and bravery to open up and love..
Beauty Courage Heart Life Love
Love
Time
Need
Open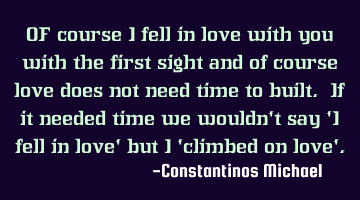 OF course I fell in love with you with the first sight and of course love does not need time to..
Love
Time
Need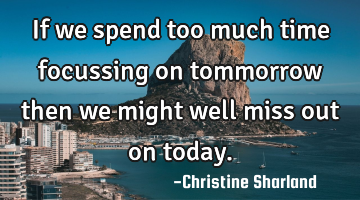 If we spend too much time focussing on tommorrow then we might well miss out on..
Time
Today