Poor people can have rich lives. Money can't buy what makes you truly rich - love, friends, family and memories. More money just means more wealth. -Austin James Lelievre
Published On: March 12th 2019, Tuesday @ 10:24:24 PM
Total Number of Views: 128
Categories: Family Love Friends money
Keywords: Love People Money Family Poor Rich Buy Friend Memory True
More Quotes Like this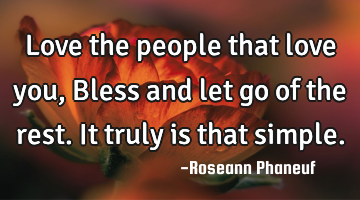 Love the people that love you, Bless and let go of the rest. It truly is that..
Desire Dreams Happiness Love Peace
Love
People
Friend, best-friend, girlfriend, and boyfriend end with end but you see family ends with ily which..
Family Life Love Philosophy Relationship
Love
Friend
Family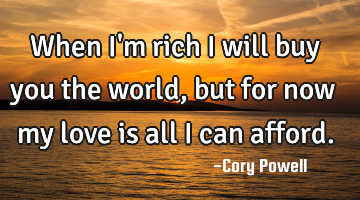 When I'm rich I will buy you the world, but for now my love is all I can..
Family Heart Love Marriage Relationship
Love
World
Rich
Buy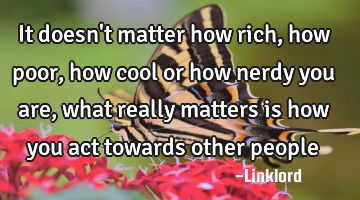 It doesn't matter how rich, how poor, how cool or how nerdy you are, what really matters is how you..
People
Matter
Act
Poor
Rich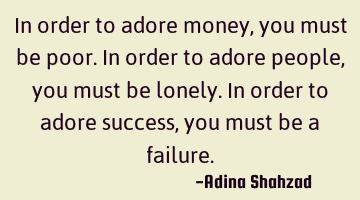 In order to adore money, you must be poor. In order to adore people, you must be lonely. In order..
Failure Inspirational Life Success Truth
People
Success
Money
Failure
Poor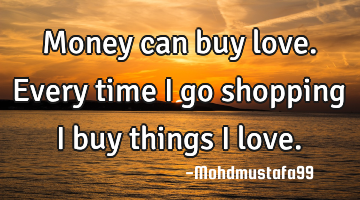 Money can buy love. Every time I go shopping I buy things I..
Love
Time
Money
Buy
Money is not everything in life. Some believe no relationship is possible without money but no..
Happiness Life Love Relationship money
Love
Life
Believe
Happiness
Money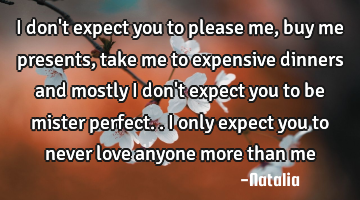 I don't expect you to please me, buy me presents, take me to expensive dinners and mostly I don't..
Love
Expect
Buy