Love conquers all things, money is just the icing on the cake -Karrella Jones
Published On: June 02nd 2011, Thursday @ 1:02:21 AM
Total Number of Views: 291
Keywords: Love Money
More Quotes Like this
One day there will be enough money but not enough love to..
Love
Day
Money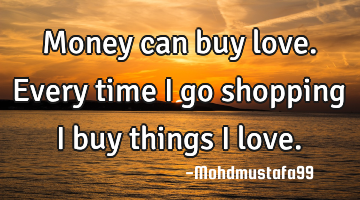 Money can buy love. Every time I go shopping I buy things I..
Love
Time
Money
Buy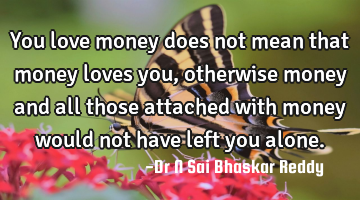 You love money does not mean that money loves you, otherwise money and all those attached with..
Love
Money
Alone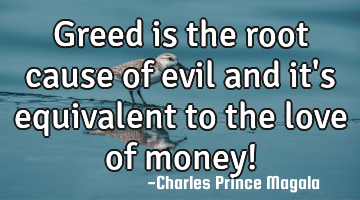 Greed is the root cause of evil and it's equivalent to the love of money!..
Love
Money
Cause
Evil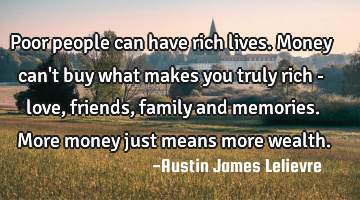 Poor people can have rich lives. Money can't buy what makes you truly rich - love, friends, family..
Love
People
Money
Family
Poor